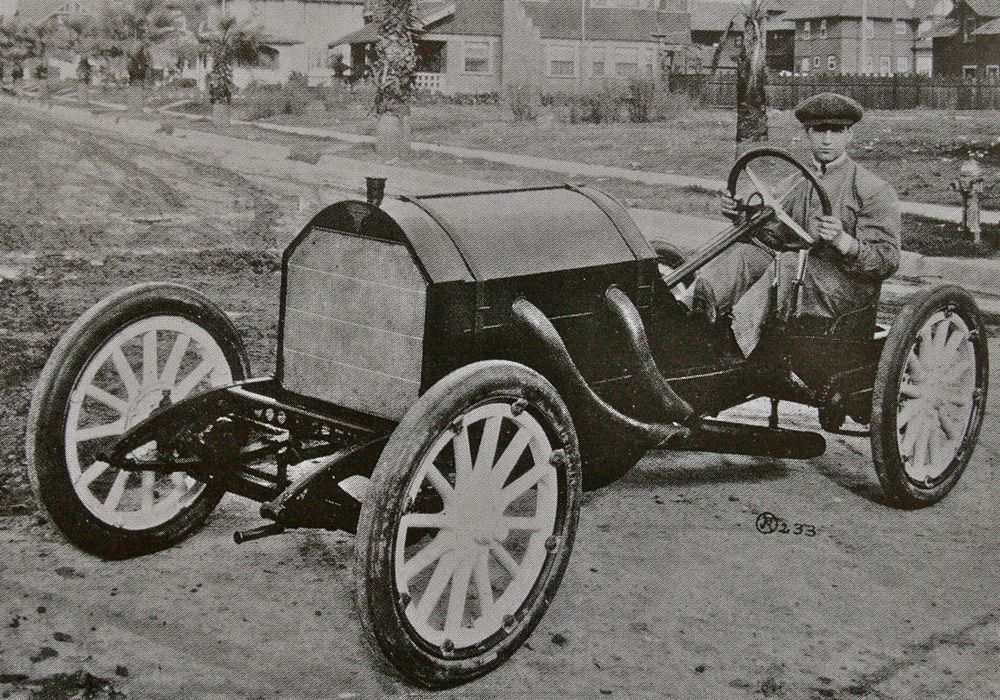 After looking at the photo in the previous post, it reminded me that we have not featured a Simplex on here yet. So we may as well start out with the most potent one ever made.
The two photos of it with Ralph DePalma, above and George Robertson below, show what the shortened-chassis sprint racer looked like. It was a bare bones racing car meant for short sprints and match races. The photo below has been dated in the past as 1910 and the car is reputed to have used Simplex's new 90 hp engine, with the bore and valves larger than the standard 50 hp.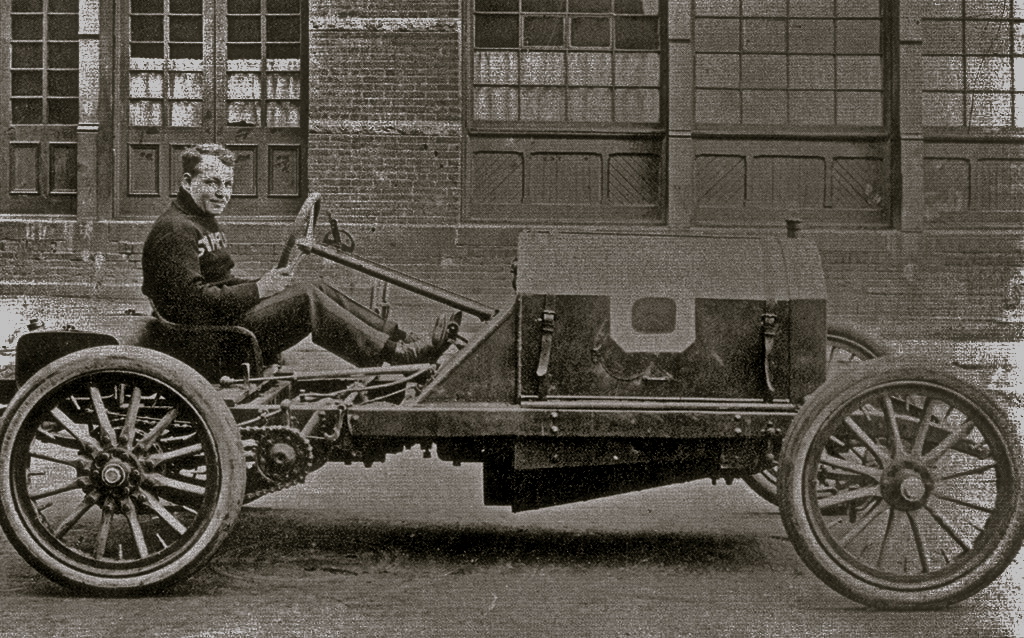 The Zip again, at Indianapolis below in 1910 for the short races held there that year as in 1909. There were as many as 42 races that year spaced out over three days. The racing there changed in 1911 when the first 500 mile race was held.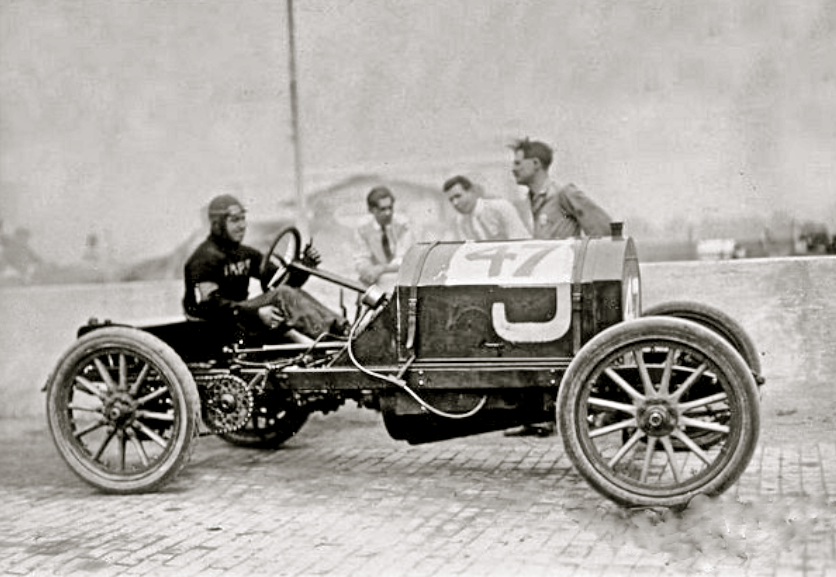 It was also driven by Lou Disbrow in this form shown below in the third photo, were he won a race with it at Old Orchard Beach, Maine.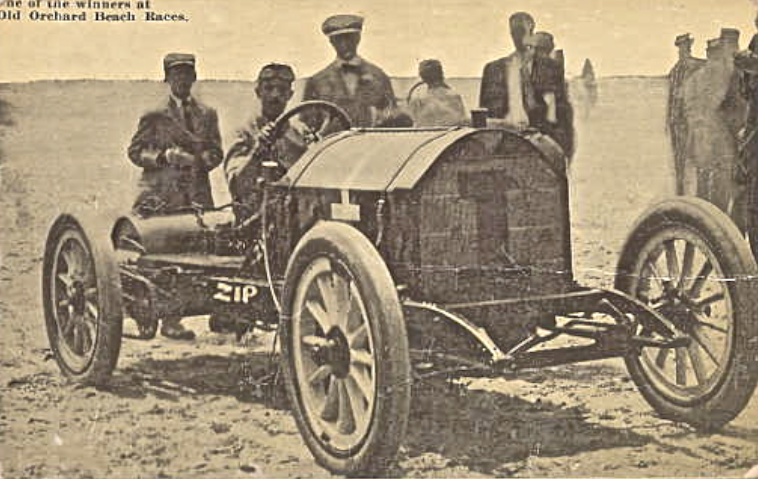 Disbrow was also involved with it later on when it was modernized. He is shown with it below, when he raced it the Vanderbilt Cup Race held in 1915 in San Francisco. The event was held during or after heavy rain, which resulted in terrible conditions on the dirt and plank track. In fact conditions were so bad several drivers dropped out of the race because of this.  Photo courtesy of Jim Dillion .