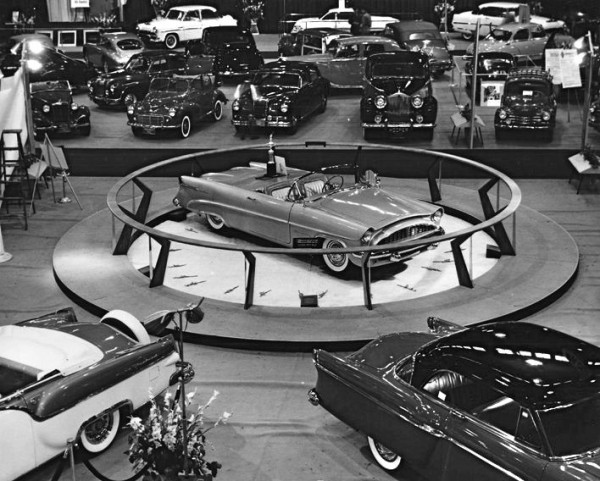 These photos come to us via Dan Strohl at the HMN blog and show us three different fifties Packard show cars. Above is the Packard Panther Daytona on display at the 1954 New York International Auto Show along with what appear to be two production models. Be sure to check out all the foreign cars in the background, two notable examples are an Aston Martin on the left and a Hudson Italia in the back row.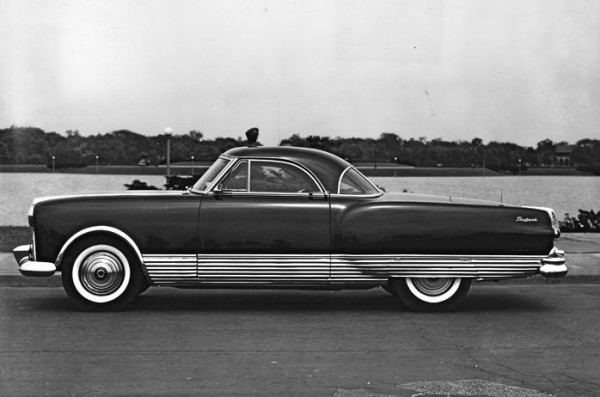 A 1952 Packard Special Speedster is seen above along with the following description on the back of the original Packard Company photo; Twenty-fifth series, model 2501 (modified 200 deluxe club sedan, model 2565), 8-cylinder, 327 cubic inches, 122-inch wheelbase, 2-person "Phantom II" built in Packard shops for Edward Macauley.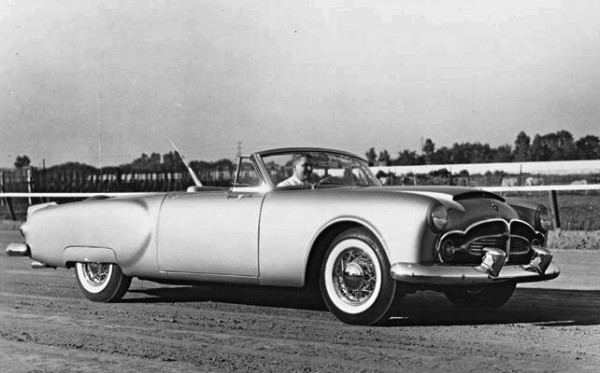 This shows us a 1952 Packard Pan American  in a Packard Company photo with M.J. Kollins behind the wheel. All Packard show car photos courtesy of Hugo90.