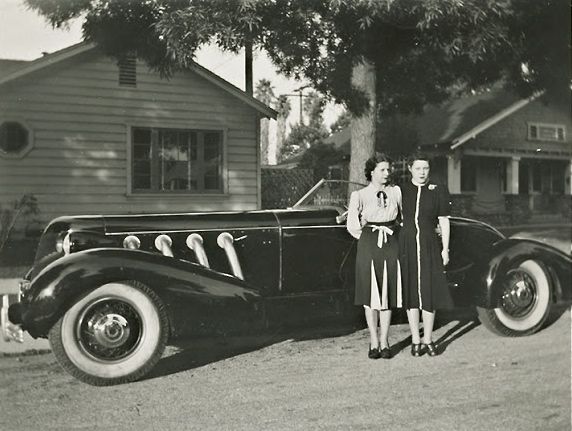 We have a great series of photos courtesy of  Charlie Beesley's motor life blog, showing us a varied selection of early customs. Above is an Auburn speedster shown after a bit of remodeling or possibly the Auburn body has been placed on a different makers chassis? . It appears to have had a Cadillac grille, fenders and headlamps installed. Other visible changes are the side pipes, a set of Packard hubcaps and possibly wheels. The photo was taken somewhere in California.
Below is a cute 1949 De Franceschi micro-car crafted in Torrington, Connecticut, it is parked at some type of an event in the fifties, wearing Connecticut plates on a caricature of a front bumper.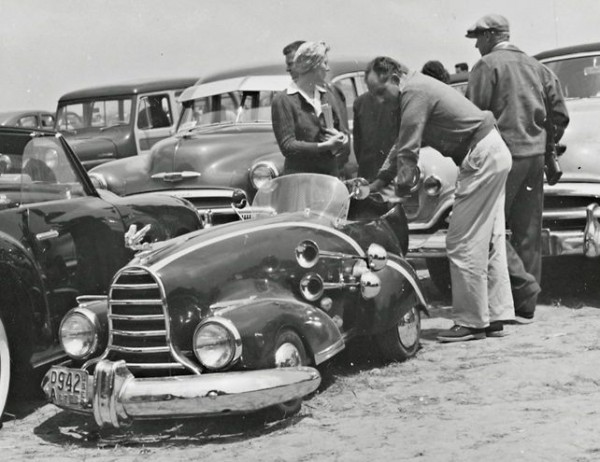 Below left to right; A mystery roadster in California wearing a set of Woodlites, a 1942-48 Buick convertible with a Dodge grille an a unique wrap-around front bumper and fender skirts, it is followed by another custom wearing also wearing a Dodge grille. If any of our readers has any information about any of the pictured cars we would be interested to learn more about them.