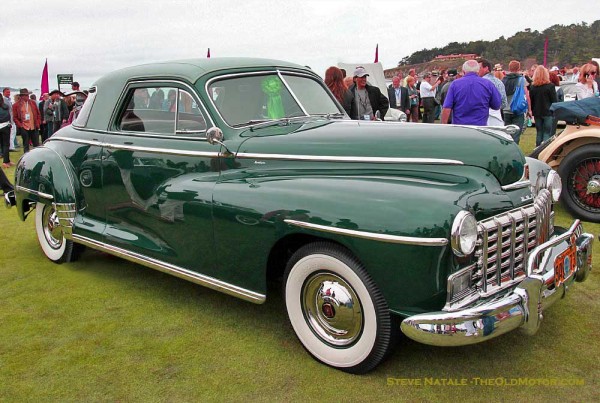 By: Steve Natale
A 1948 Dodge is not a car one would expect to see on the lawn at the Pebble Beach Concours d'Elegance.  At the 2011 event, there was a special class labeled  Postwar American Chassis with Special Body. Custom coach work by Derham afforded this very special 1948 Dodge a rare chance to park along side of some of the most spectacular classic cars on the planet.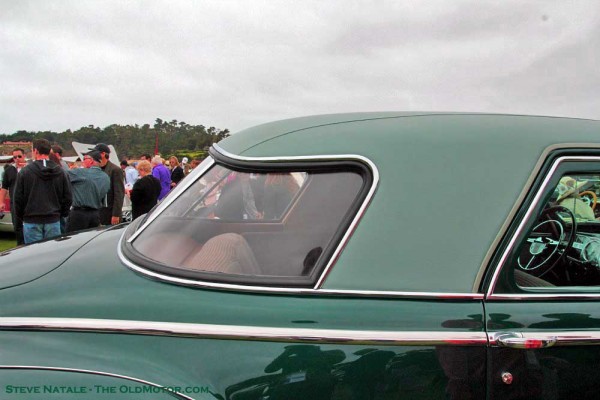 Commissioned by a Dodge dealer in Manhattan to draw attention into their showroom, the car features a unique wrap-around rear glass that reminds us of the Studebaker Starlight coupe from the same era. Derham-bodied cars are normally seen on large, expensive luxury makes, not on low-priced models such as this Dodge.  With it's lovely green paint, high-quality restoration, and interesting history, this car was well received at Pebble Beach.  The Derham bodied car also was driven on the Tour d'Elegance, and won a special award at the Concours. The car was presented by Dr. Roger Leir of Thousand Oaks, CA. It has since changed hands and is now owned by Mr. John White in Sacra-mento, CA.
Steve Natale writes for the examiner.com and is a partner in GMSports in San Jose, Ca.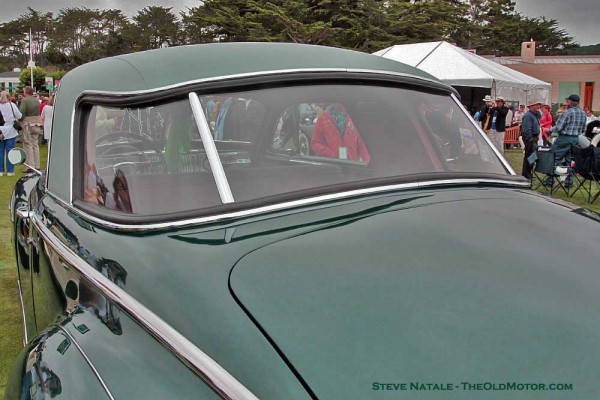 Editors note: This car comes along with a interesting story written by Jerry Garrett on the New York Times Wheels page.  The photo below shows a young Mr. White and his family many years ago with the Dodge. In the post you can read how he ended up with the car in his collection 64 years after he and his father looked at it at the Derham shop where was being altered for the Dodge dealer in NYC.