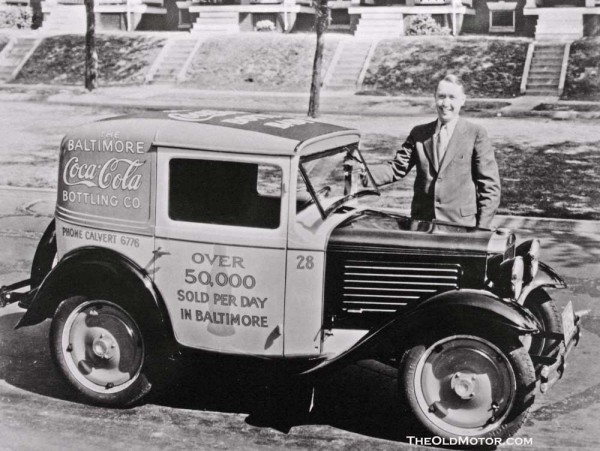 This cute little American Austin "Bottling Baby" may have been one of a batch that were made up for the Baltimore Coca-Cola Bottling Co. salesman to make their sales calls. This car is numbered twenty-eight on the cowl and the little roller skate would have been the perfect car to draw additional attention to the product. A great many of these cars were used for just that purpose, for sales or deliveries as they were a great little conversation-starter.
The three-tone paint job is further accentuated by what appears to be black top material on the middle portion of the roof. On it is the Coca-Cola logo and towards the front of it, appears to be lettered the "Bottling Baby", no doubt painted there to get further attent-ion from occupants of the tall building in the city of Baltimore.
You can also see four other American-Austins here on our pages. The Old Motor photo.