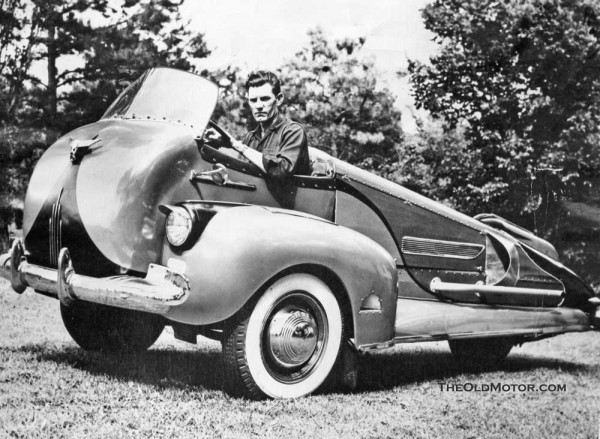 ** Update below **
Frank Mayes a farmer-mechanic, of Fayetteville, AR., built this three-wheeler from scrap Ford and Chevrolet parts over a 22 month period as a way to beat the post-war car shortage. The press photo is dated July 8, 1948, and the caption with it tells us that both driving and braking are controlled by the front wheels while the single rear wheel carried the steering duties. At the time in trial runs he had attained a speed of 55 mph with it.
We did find the same photo and similar description in Popular Mechanics of Mayes and his car. Interestingly with a patent search it was found that he had patented his design. Can any of our readers supply more information about this one-off ?  The Old Motor photo.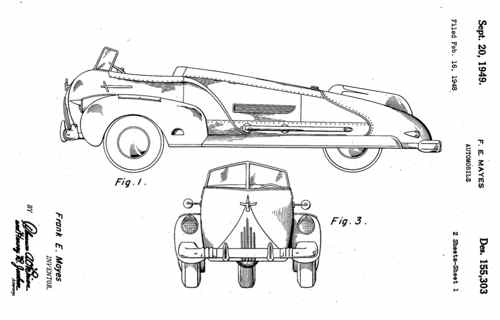 ** Update **
In August of 2007, an old car collector from Muskogee, OK., was helping his father do some surveying on a property, and took these photos of what is clearly the remains of Franks Mayes car in Stigler, OK.
A month or so later he went back to check on it and found the the people that owned the property had moved and took it with them. So it appears to have survived and hopefully it has been saved. If any readers learn any more about it please keep us posted.