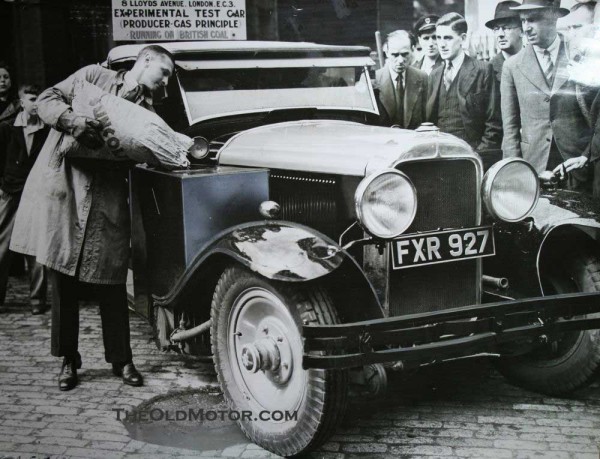 This is one more version that we have shown here, of a car running on coal-gas generated by the device which the gentleman is filling up the overhead hopper of with coal. These generators have been used during war and hard times when gasoline has been in short supply or expensive. Two types have been used over the years, coal and wood-fired.
They work by partially combusting the fuel and producing a thick smoke. This smoke is then administered into the engine where it is then burned to release the left over energy in it. We have shown a Model T Ford truck, also in London, equipped with a similar device.
The car appears to be a 1929 Buick, and the caption of the 1939 press photo states the following; Mechanic filling tank with coal on what is believed to be the only privately owned auto to run regularly on coal-gas fuel. Just after the photo was taken the car left London for Wales. The Old Motor photo.