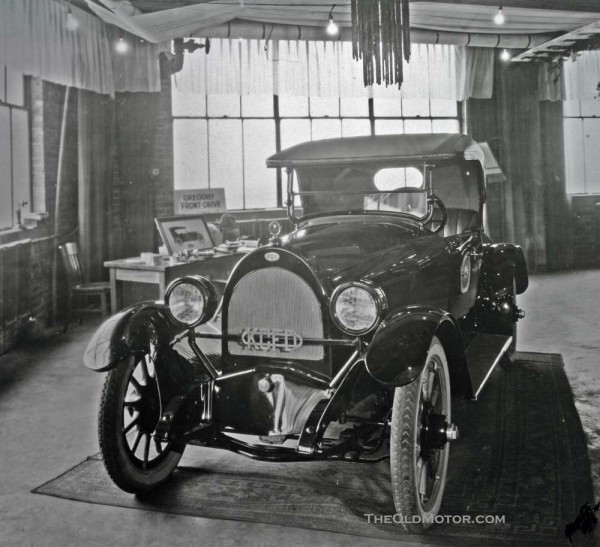 The Gregory FWD car was built by a visionary named Benjamin F. Gregory from Kansas City, Missouri. In 1920 he built his first prototype which is the car seen (below) in an article which was is in the Motor Age magazine, vol. 28,  published in 1920.
The car was based on a Scripps-Booth chassis with the engine in the conventional posit-ion except it was moved back in the chassis and turned around with the flywheel at the front end. It connected to a transmission that appears to then be attached to a differential unit of the de Dion type of design. The drive was by half-shafts with an unknown type of flexible joint to the front hubs.
Gregory also built a racing car which was run on midwestern tracks that was powered by the popular Curtis OX-5 engine and later a Hispano-Suiza engine which was also an aviation unit. Gregory spent two years trying to get the company into production and there were actually some ten to thirty roadsters in total, built by the O. E. Szekely Company in Moline, Ill. Production ended in 1922 when Gregory was unable to continue.
It is thought by some that Harry Miller used some of Gregory's ideas in his later FWD racing cars. Gregory tried again after WWII to produce a FWD car but was unsuccessful.
The Old Motor photo at the top shows a car with a Kansas City Fire Dept. badge on the headlight bar, when it was shown at the Kansas City auto show in 1921.