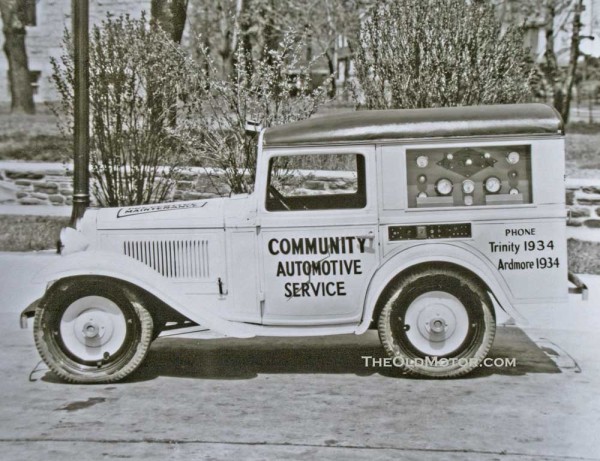 If you have been following along here at The Old Motor you might notice that we have a weakness for these cute little American Austin cars. We also have five other  little pint-sized  American Austins and Austin Bantams in photos here that you can also look at.
This particular one appears to be set up with possibly a mobile starter-generator testing machine in the back with the gauges behind a glass panel. The black rectangle just behind the door has the look of being where various test leads can be hooked up along with it also housing several switches. Other than that, not much is known about this Austin but hopefully a reader will know more details about this truck.
If you are also attracted to these little machines, check out the American Austin Bantam Club website where there are many more photos along with much more information. The Old Motor photo.