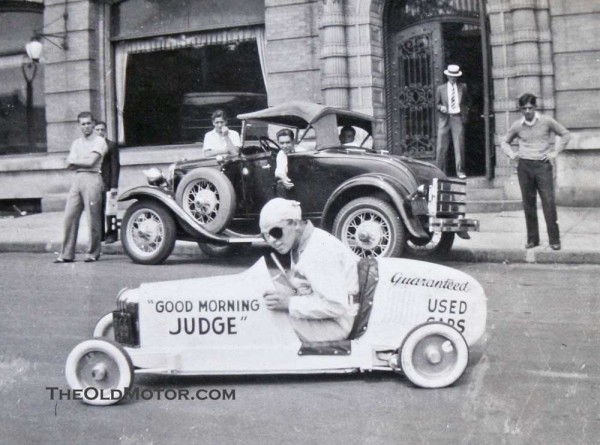 *Update* It turns out that the car was owned by Judge's Ford in Rochester, NY. Thanks to Seldenguy from Leicester, NY. who has followed up with even more info about the Judge Motor Company in his comment below. Many thanks to both.
This photo originated out of an old  album from the Rochester, NY, area. The plates on the Model A Ford and the Miller look-a-like child's car are both dated 1934.
This little car appears to be possibly powered by a small engine as what looks to be a  chain and sprocket can be seen in front of the rear tire. Can any of our readers ID who made this little car? The Old Motor photo.