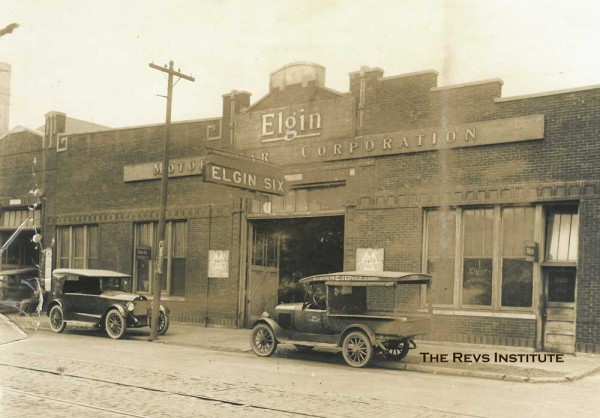 The Elgin Car Company was started by several executives who had previously worked for the Elgin Watch Company, in 1916. The firms first home was Argo, Illinois, but it ended up in Indianapolis for its last two years of 1923-1924.
The car they manufactured was like many others made at the time. A good conservative car that was quite popular in the mid west. The company also ended in the same way that many smaller car companies did, they became a victim of the post WWI recession.
This photo is of a regional service and parts depot operated no doubt in one of the big midwestern cities. For our readers that enjoy mysteries to solve, this one was located at a gritty looking 52 East 51st St., according to the lettering on the truck. Photo courtesy of The Revs Institute.