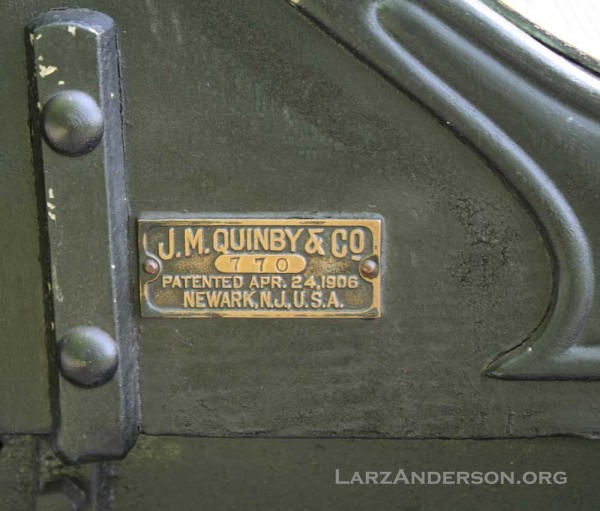 The Larz Anderson Automobile Museum needs our readers, friends and car clubs help very soon. One of the crown jewels from the Larz Anderson Col-lection has been invited to the Pebble Beach Concours d'Elegance this up-coming,  August 19. There they will be sharing the car with the world of car collectors and the exposure they derive from it will help this very worthy and deserving museum immensely. We will be sharing photos of this incredible automobile with you very soon.
The Larz Anderson Auto Museum is a 501(c)3 nonprofit educational and cultural institution dedicated to the preservation of the varied collections including the world renowned Anderson Car Collection and to further educate the public on the automobile and its impact upon society through changing exhibits.
The Museum relies on the help and donations of people of  like all of us to continue on with their mission. The transportation costs to the Concours and back for the car has all ready been taken care of. The car needs a new set of tires and tubes to safely make the 7000 mile transporter trip out and back without risking damage, as some of them are 75 years old or more.
The Old Motor has transported the car back to our work shop and will to be prepping and and also stabilizing it so hopefully the long trip will not harm it in any way. We will also be changing the tires and tubes along will be sharing photos and details of the car very soon. We are only asking our readers, friends and clubs to help out with the cost of a set of tires.
These teaser photos are up while the museum is in the process of setting up a secure and easy way that you can contribute directly to them electronically. You will also be able to mail you contributions directly to them.
After all of this is accomplished, we want to continue on to help them out as they are planning now to establish a preservation fund for future efforts to stabilize and conserve the collection. The majority of  these cars are in very good unrestored condition even though they date back to the time period of 1899-1926.
In the very near future The Old Motor is also going to be helping the Mc-Pherson College Restoration Program and we hope that you can also join in to help them out.