Norman Rockwell was a master at capturing the essence of life in small town America. Three of his Magazine covers with an automotive theme are shown here.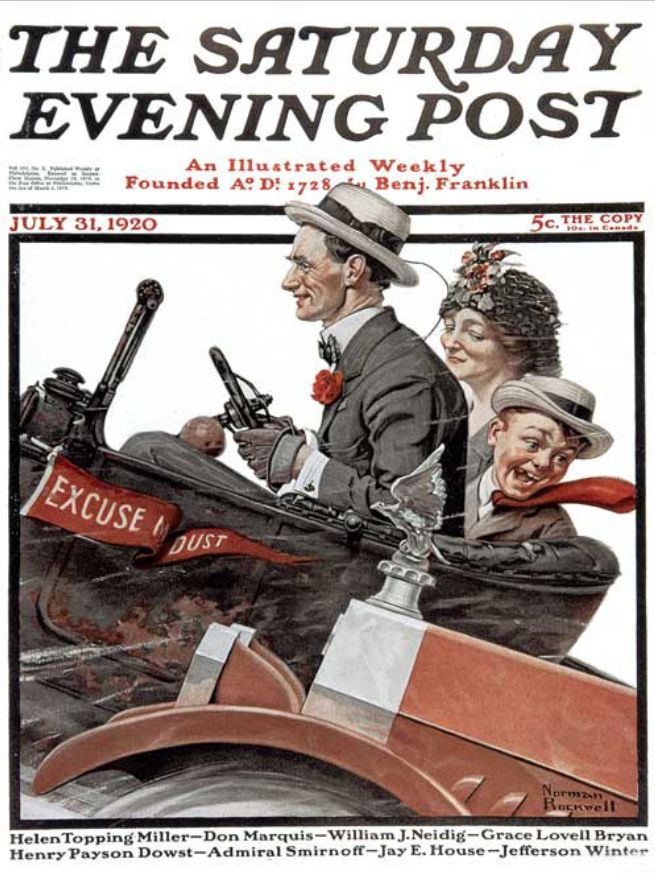 Norman captured the desire to lead the parade as the father in the Model T puts the pedal to the metal to pass the larger expensive machine. The mom in the illustration is mildly amused as the young son is having the time of his life.
All would be well unless they happened upon the Speed Trap Town as shown in this one called "Welcome to Elmville."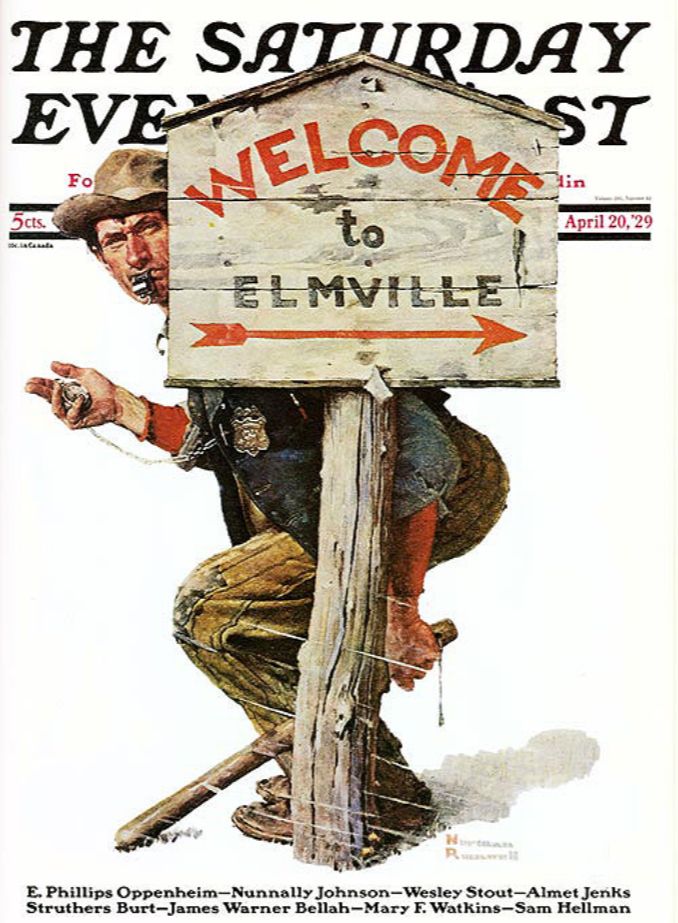 Another Rockwell classic is this illustration of a ride in a Rumble Seat. The variety of expressions is priceless.