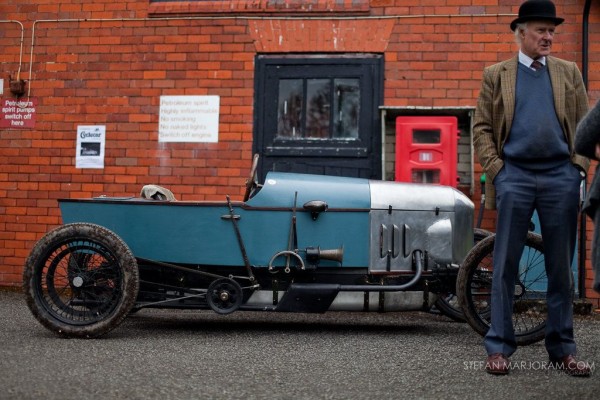 In America cycle cars were a passing fan in the mid teens, but in the UK where cars were taxed on horsepower, cycle cars remained quite popular for a long period of time. The cars were relatively inexpensive to purchase, economical on fuel and only a motorcycle license was necessary to operate one.
The VSCC in the UK recently had a cycle car gathering and trials and photographer Stefan  Marjoram was there to capture some of the interesting cycle cars that attended. We will show you more of these fun pint-sized creations soon. Hopefully our friends from the UK will be able to tell us more about this attractive v-twin powered, belt-driven little beauty.
Marjoram is the photographer and film maker for the Bloodhound SSC land speed record car. The Bloodhound is quite an interesting new LSR venture.