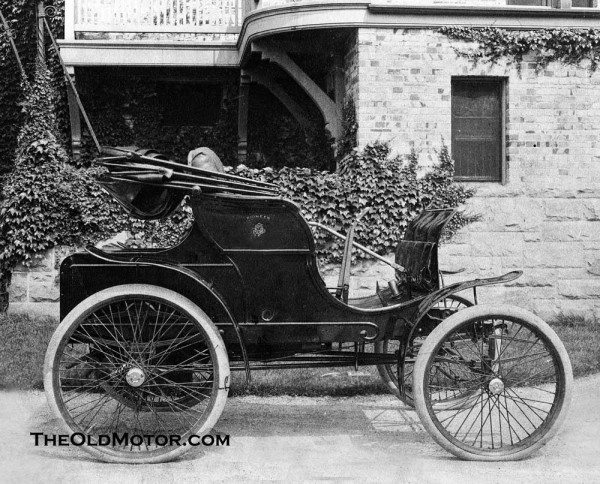 Yesterday we showed you the 1907 Fiat from the Larz Anderson Auto Mus-eum. To give you a better idea of the scope of the collection that we are trying to set up a conservation fund for, we will be sharing photos of the cars and using the Larz Anderson Museum's descriptions of each car. Enjoy the photos, which are very clear, detailed and enjoyable and give you a view of some incredible early machinery.
The 1899 Winton Phaeton was the first automobile purchased by Larz and Isabel Anderson and marks the beginning of the couple's unique and extensive collection of automobiles.  On their many trips overseas Larz and Isabel saw these new and wondrous machines rumbling down the streets of France and they became intrigued, which led to the purchase of the Winton.
The Winton Motor Carriage Company was established by Alexander Winton in 1897 in Cleveland, Ohio.  Winton was a bicycle maker, who was among the first auto manufacturers in the United States at the beginning of the auto-motive industry.  Each early automobile produced by Winton at the time was handmade and assembled piece by piece.  The Winton Phaeton, displayed in the Museum's permanent collection (seen above) was one of 100 built in 1899 and cost $1,000.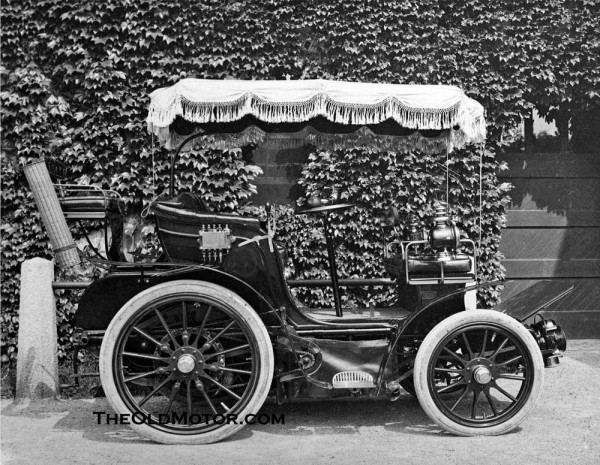 Larz Anderson's favorite touring car, the Rochet-Schneider (just above), was a rare and innovative automobile even for its time.  Manufactured and made by bicycle maker Edouard Rochet and his dad, Thoephile Schneider, the company's motto was strength, simplicity, silence.  This automobile was modeled after a Benz, with a single-cylinder engine and chain drive.  Passengers rode on the front seat, facing the road for a bettering touring experience. The backrest could also be positioned the other way, facing the driver; this was called vis-a-vis.
The Anderson's purchased this automobile in 1900 for a motoring excursion through the Loire Valley of France. However, due to the rarity of the car and its parts, it was taken off the road early on. The Anderson's used the vehicle only for special occasions, such as the Independence Day Parade in Brookline, where their chauffeur, Bernard Foy, dressed up as Uncle Sam and handed out candy to parade spectators.