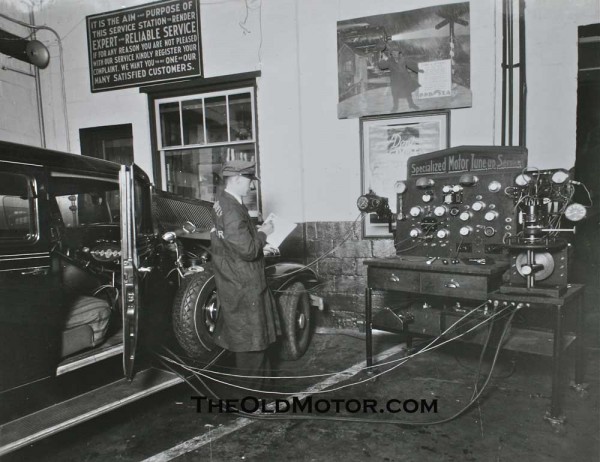 This circa 1930 press photo comes without any information other than it was located in Allentown, PA. and the business might have been named Smith & B_ _ _. We are going to leave the fun of the ID of the car up to you readers.
A couple of interesting things we did notice are, one it appears to be equipped with General Jumbo accessory wheel and tires. Number two is, it appears to be equipped with Woodlights as you can see a horizontal seam like they feature on the side of the lamp body. Could the cowl lamps possibly be the smaller Woodlamps?
Our "Doctor of Motors" is working with a fairly deluxe electrical-tune-up test machine, which even has a separate distributor testing and calibration machine on the right hand side. A couple of other things to note, are the overhead sign and the Goodyear tire advertisement with a man and a steam train on it. The Old Motor photo.