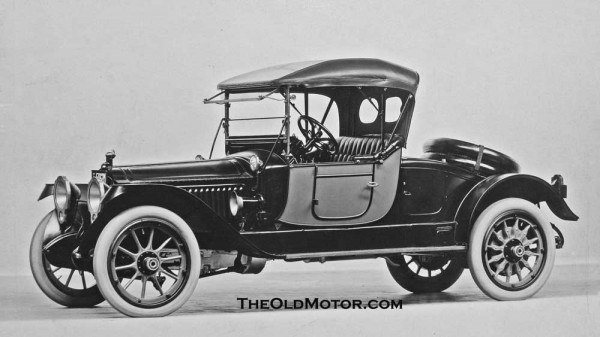 As was typical at Packard, 1914 was a year of perfecting existing models and was the second year of the smaller Packard six-cylinder model, the 2-38. The biggest change in the L-head six was the move from three cylinder block castings in pairs to two sets of three cylinders. One other notable change was to incorporate spiral-bevel gears in the rear axle. Full details on the model 2-38 are in the first two thumbnails below, which is text from the Jan. 1, 1914 The Automobile magazine.
The 1914 model 48 has been a source of confusion for years and has been debated in the antique automobile press previously. The Automobile in the last thumbnail above lists the new 1914 48 as the 2-48 and an as l-head. One other source lists the larger model six as remaining a t-head but changed  to LHD. Elsewhere there are both a t-head and l-head listed as a 3-48 and the 4-48. As mentioned, it is somewhat confusing, so we will let the Packard experts straighten it all out.
The photo at the top is identified by Packard as a Model 3-38 Roadster and the (center) photo below appears to be the 3-38 chassis. The six-passenger Landaulet on the left (below) is listed as a 3-48 and the photo on the (far right) is listed as the 3-38 Brougham. All photos are from the Rod Blood Collection  and are courtesy of the Larz Anderson Auto Museum.