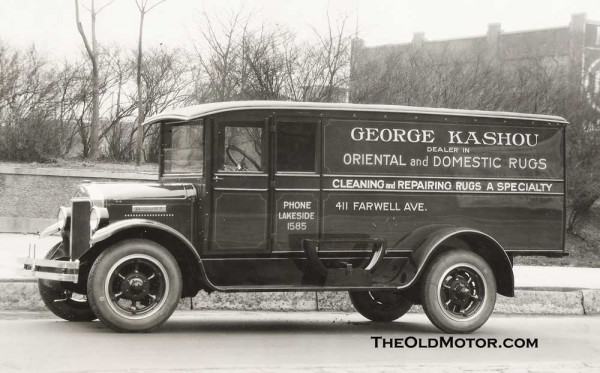 Courtesy of Bob Apalsch, this is the first of some very interesting Diamond T factory truck photos we will be sharing with you. Bob had the following to say about this photo: The Kashou Company still exists and is owned by the same family. I grew up in the same neighborhood in Milwaukee, Wisc. I'm sure that the image was taken in Chicago prior to delivery North to Milwaukee.
Below we have a much later and very beautifully style Peter Pirsch pumper truck on a Diamond T cab and chassis. Note the highly-styled grille, hood, cab and fenders along with the special Diamond T hubcaps.
Hopefully your knowledgeable readers will be able to date and tell us more about these fine trucks.