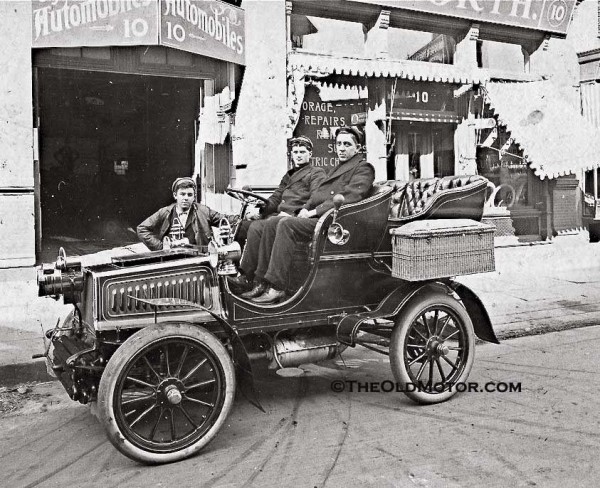 *Update* Ariejan Bos of the Holland has come up with the correct ID of this car which is a 1903 Toledo. A photo from a very interesting post by Daniel Strohl on Hemmings Daily called One-way ride: The murder of Billy Bate has two photos of an identical car, one of which is seen at (below).
This wonderful circa 1902-03 photo from the Steve Blanchard collection, shows us an unknown brand of car in front of a garage in the N.Y.C. area. Steve's grandfather A.W. Blanchard, a bit later on built and ran a garage and dealership at 101 Liberty St, in Brooklyn, NY.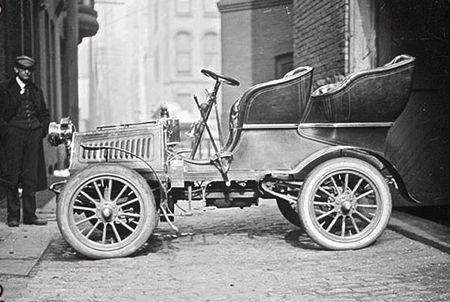 The name and location of this garage in the city is unknown and perhaps they also sold cars. We do know by reading the sign work on the windows that they offered the following; Storage, repairs, rentals, supplies and electric car charging services.
The Fountainhead Antique Auto Museum in Fairbanks, Alaska has the only known surviving example of a 1903 Toledo.