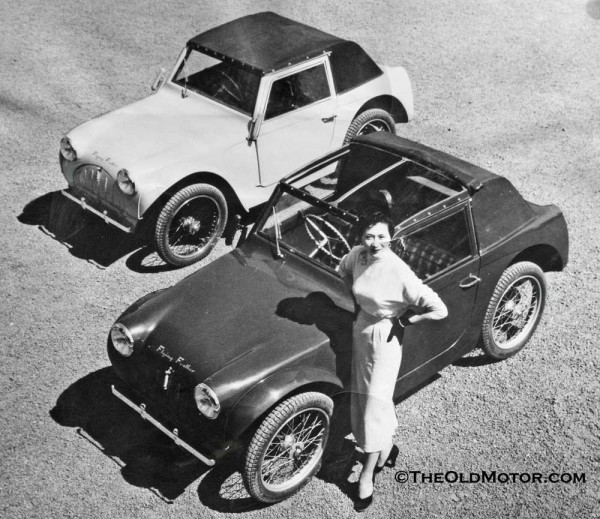 A press photo dated April 19, 1954, and taken in Tokyo, Japan, shows what the caption called a "baby automobile". Two Flying Feathers are shown with a model and one of the cars is shown with the fabric top rolled back.
The press release tells us the following;  The Flying Feather only weighed 880 pounds and was 109″ long by 51″ wide. It had a top speed 37.2 mph and would run about 58 miles on a gallon of gas. It was powered by a two-cylinder 200cc engine.
With some research we were able to find out that it was built by the Suminoe Works, a Nissan affiliate and only 200 cars were built. We found this information at the Toyota Museum site which covers the history of Japanese built cars from the 1930s onward with many interesting photos. The Old Motor photo.