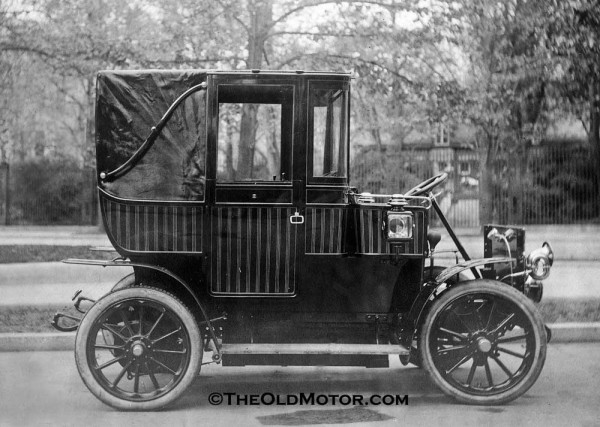 Today we have two more automobiles for you from the Larz Anderson Auto Museum in the third installment of  period photos of cars which have survived.  The 1905 Electromobile (above) was an electric car built in London possibly as early as 1901, to as late as 1920. We have found full details of a very similar 1904 model in an interesting book, The Complete Motorist, by A. B. Filson Young, which gives full details of its construction.
According to information from the museum, the chassis was built by Electromobile, but the coach work was by Kellner of Paris, a highly respected firm.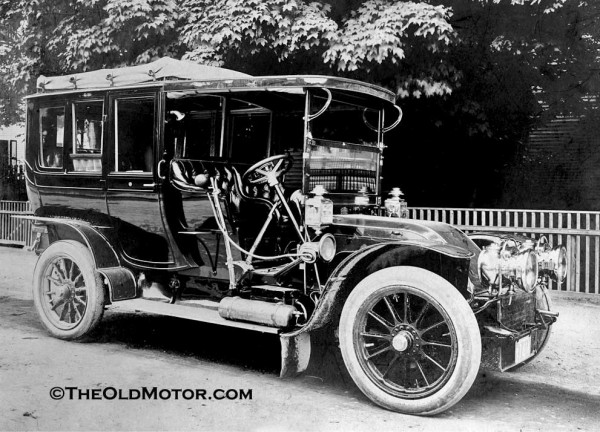 Above is the 1906 Charron-Girodot-Voight (CGV) 75 h.p. double-chain drive town car, that is one of the stars of the Larz Anderson Collection. CGV was a very high quality manufacturer that was based in Puteaux, a western suburb of Paris, France. It appears the company produced the CGV between 1901 and as late as 1912.
This car features a very large 75 h.p. t-head engine and double chain-drive and was one of the most impressive early cars that the Anderson's purchased. According to information that the museum has on file about the car, the cost to build it was $23,000, a huge sum of money in 1906. A good half of this cost or more is attributable to the fine coach work. The Anderson's used this car for many trips between Boston, MA, and Washington D.C. where the couple had another home while Larz Anderson was part of the U.S. diplomatic corps between 1891 and 1913.
The car featured many comforts for the long trips the couple took in the car, including the following; The rear seat converted into a bed, and under the two jump seats was a wash bin and a toilet. Isabel also installed a collapsable drawing room for herself as well.
You can learn much more about the surviving cars in the Larz Anderson Auto Museum  collection on their site.