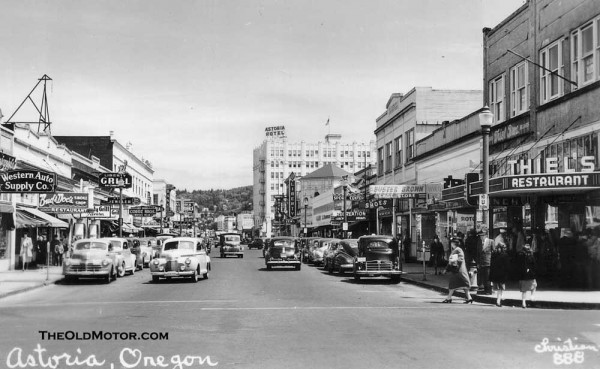 The center of Astoria, OR., is seen in this nice and clear postcard appearing to be from the late 1940s. Astoria is on Oregon's North Coast, a city con-sidered to be  the first permanent U.S. settlement on the Pacific coast, having many interesting historic sites.
This postcard courtesy of Bob Zimmerman shows us a wide variety of vehicles on the streets at the time, the oldest appearing to be a mid-1930s Packard. Take a moment to take in the work of the sign makers at the time, no doubt a rainbow of neon at night.
The neon sign appears to have first been used at the Paris Motor show in 1910 by Georges Claude after he spent some time developing the neon sign. The Geissler tube which lead to the neon sign was invented in 1875 by Heinrich Geissler.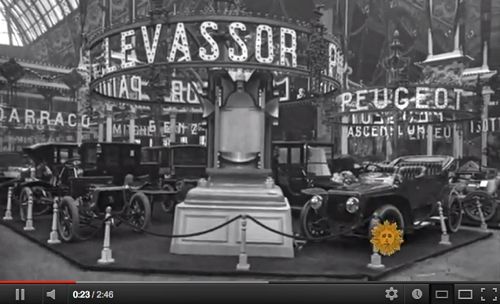 A very interesting video by CBS News Online with Charles Osgood (above), tells all about Georges Claudes 1910 neon introduction in Paris and will also show you Earl C. Anthony's famous Packard sign.
Earl C. Anthony the famous Packard dealer in Los Angeles and San Francisco, bought the first neon signs in this country in 1923, from Claude's French company called Claude Neon.