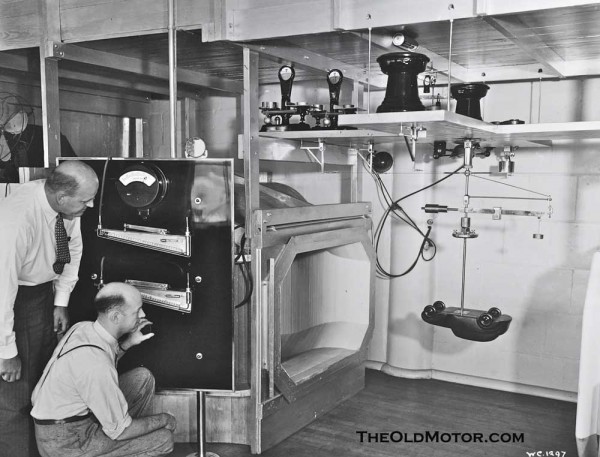 Two engineers are seen posing in this photo at an unknown manufacturer or testing lab in this 1930s photo with a wind tunnel. The panel just behind the men has two manometers, which are pressure measuring instruments, above them is a volt meter and the three instruments tell them the about the output and voltage supplied to the motor of the fan feeding the ducting unit behind the panel.
The car model is connected to a total of five scales through bell-cranks and linkage, which give the engineers readings of the forces imposed upon it in at least four directions. This appears to be a way of testing forces imposed on a model instead of the later methods involving both smoke and scales to determine airflow and forces upon an automobile shape. The Old Motor photo.
You can read all about the Kirsten wind tunnel history and see a series of photos of the wind tunnel built in 1917 at the University of  Washington.