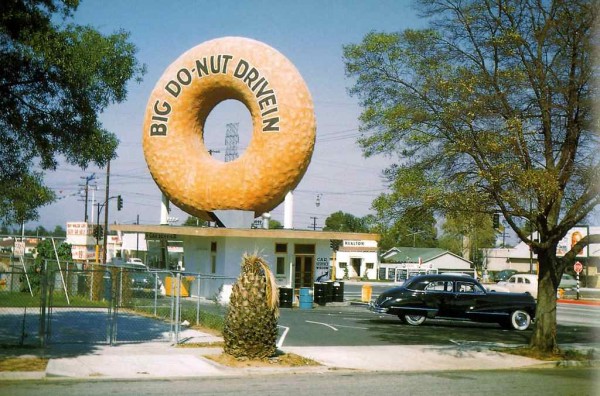 Its Saturday morning and you have a few minutes, so check out the history of drive-in donuts in America. (Above) is one of the Big Do-nut Drivein chain shops that started out in the early 1950s. Russell C. Wendell, a donut machine salesman started the Big Do-nut and built 10 locations over the course of the 1950s. Several of these building have survived and are still donut shops today.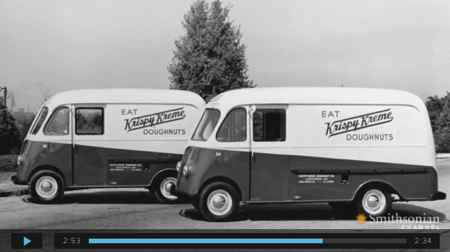 The Krispy Kreme drive-in chain in the 1950's turned it a science and made their own machine called the Ring King Jr., so that all of its stores could have a uniform product. Take a minute and watch this interesting video seen above at the Smithsonian Channel, which will tell you the their story and you will get a chance to see the original Ring King Jr. machine.
The history of the donut is not totally documented and we found many different versions of how donuts came about, but the best to be found is at the Smithsonian.com
A Donut Hole store seen (below) in a mid-1960s photo, appears to one of two still in business today in the Los Angeles area.