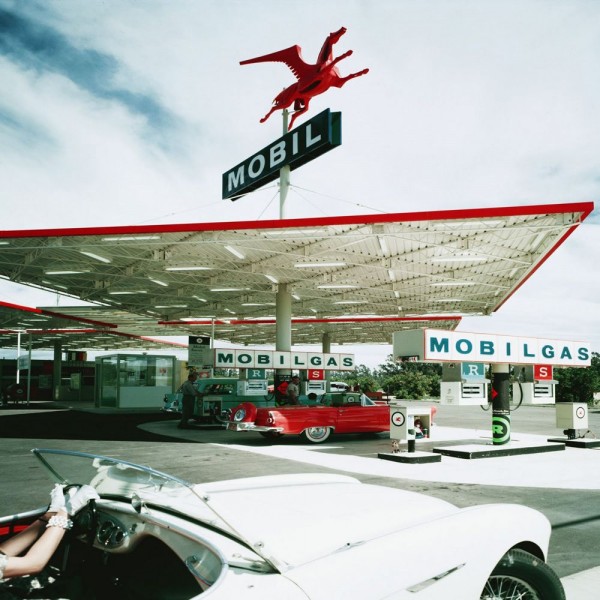 This is quite an exceptional and modern Mobil station which was situated right near Disneyland's parking lot in Anaheim, CA. The station, which was photographed in 1956, with its modern, single-post supported canopies was designed by the architects Whitney Smith and Wayne Williams. Another feature worth noting is the hanging gas pumps which are also supported by a single-post in the same theme as the canopy. Mobil no doubt picked the team to design and build this station as a marketing scheme to impress the many visitors to Disneyland and keep them buying Mobil products on the trip back home and where they lived.
The photography was by Julius Shulman one of the best architectural photographers of the time. The staged photo by Schulman involved one of his customers and their red 1956 T-Bird and the wife of one of the architects posed in her Austin-Healey, wearing white gloves and a white bracelet. Thanks to The Chicane and the Anaheim Gazette.
We have 100's of gasoline station photos for you to enjoy here on The Old Motor.