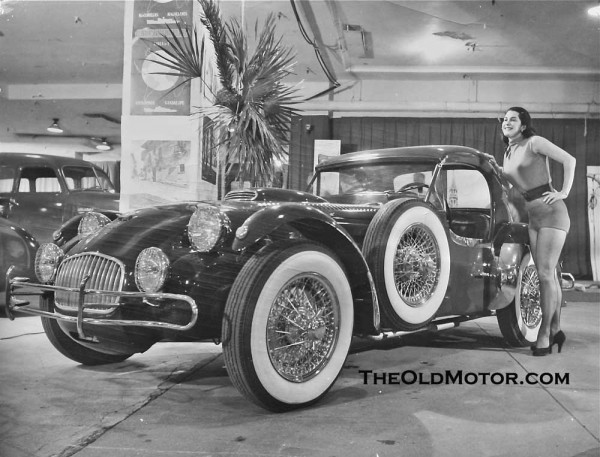 Summer is racing by and we have one more show to let you know about that you need to try to attend, and that is the 18th Annual Glenmoor Gathering. The Concours d'Elegance is held at the Glenmoor Country Club in Canton, Ohio, and is run by some fine people who work very hard to have an impressive event.
This year the featured marques are, the Allard sports car and the Tucker along with Zagato bodied cars, early supercharged automobiles, steam-powered automobiles and a display of "mini" cars. There will also be a featured class of American motorcycles between the years of 1928-1948.
The event starts on Friday, Sept. 14 and runs through Sunday, Sept. 16th. On Saturday there is a tour (concours exhibitors only) through the rolling Ohio countryside. The Concours d'Elegance opens to the public at 10:00 a.m. with the awards presentation starting at 1:30 and the the event concluding at 4:00 p.m. You can find all the details at www.glenmoorgathering.com
We were able to find this press photo, taken at the second annual Worlds Sports Car Show in N.Y.C., that was held on February 1, 1954 and fits in well with the Glenmoor. The car being admired by model Alice Mann, appears to be a J2 Allard that was was fully equipped with chrome-wires, white-walls, bumpers, lamp-guards, a hardtop and even chrome trim around the top of the doors. The press release states that it had an eight-cylinder engine (most were equipped with a Cadillac or a Chrysler Hemi)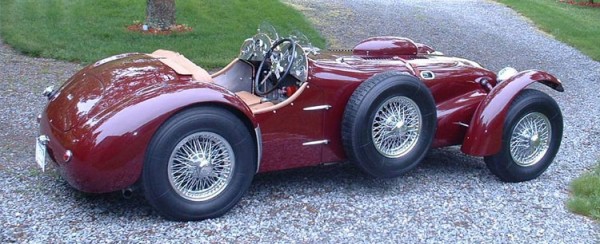 The photo of the car above, courtesy of The Glenmoor Gathering, appears to be Andrew Picariello's Chrysler-hemi-powered 1950 Allard J2 Competition Roadster. He purchased it in 1963 for $500.00 in St. Louis, MO. He found out later that it had been raced and finished the 1951 Pebble Beach Road Race and it has a very colorful history. Hopefully you will see it this year at the Glenmoor Gathering.