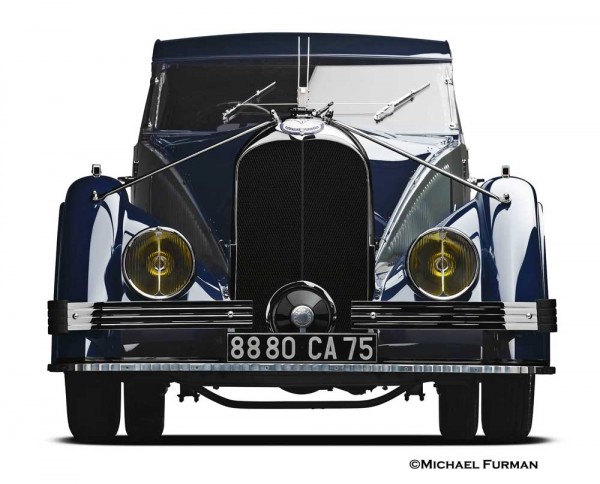 Coachbuilt Press is pleased to announce its latest book, Vitesse – Élégance: French Expression of Flight and Motion. It is the third title in the Mullin Automotive Museum series and features Voisin, Hispano-Suiza and a number of other inter-war years French marques.
Coachbuilt Press has shared these fine Michael Furman photos with us, so we can have a little exclusive early preview of the book and also one of the fine cars featured in it. This very interesting car is a 1934 Voisin C-25 Aerodyne, from the Mullin Museum, that went on to capture the Best in Show award at Pebble Beach Pebble beach last year.
If you are going to be on the Monterey peninsula in a little less than two weeks for the the vintage car extravaganza, Michael Furman will be at The Quail, A Motorsports Gathering on Friday, August 17th., to meet enthusiasts and sign his books. At the Pebble Beach Concours d'Elegance on Sunday, August 19th, Coachbuilt Press will have a display and Furman will premiere Vitesse – Élégance: French Expression of Flight and Motion.

Created by one of France's foremost automobile designers, Gabriel Voisin (1880 – 1973), the 1934 Voisin c-25 Aerodyne stands as statement of one of the most unique creations from the Art Deco era. The Voisin's streamlined aluminum coach work features a number of interesting details, including the signature bird-in-flight hood ornament, flowing skirted pontoon fenders and a very unique retractable arched roof.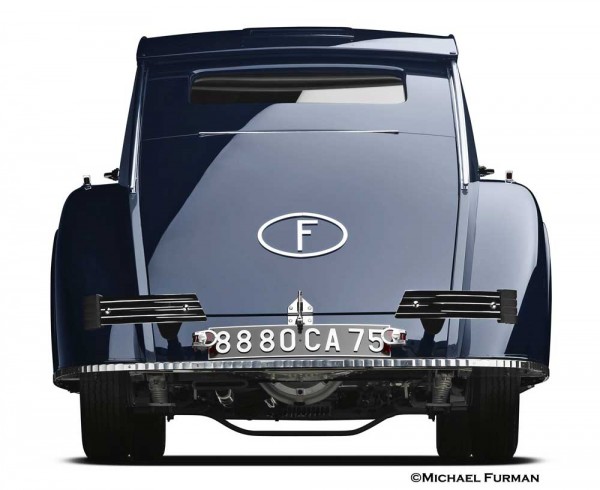 The Voisin is also shown below in the photos (below) from Vitesse – Élégance: French Expression of Flight and Motion before it was restored. Full details about this and other fine books can be found at www.CoachbuiltPress.com. The Mullin Museum can be found at www.mullinautomotivemuseum.com.