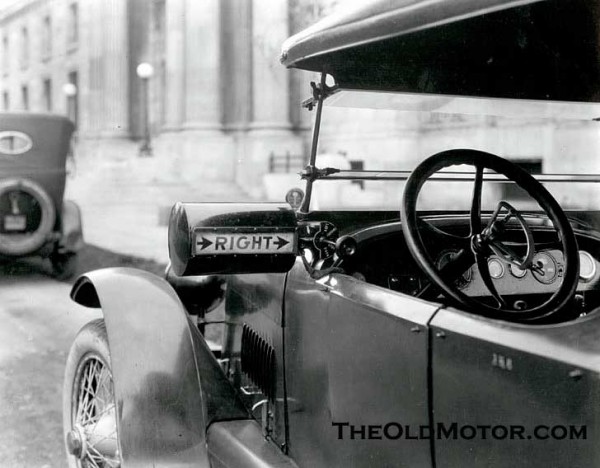 Soon after the first automobiles were built, a whole new industry was launched, the after market for automotive accessories and parts. Many inventors turned their attention to dreaming up ways to bring a car related product to the market and cash in.
One such area of the accessory market that easily had hundreds of different types introduced, was the turn signal. Some like the photo above were more complex and in addition to signaling turns, would also allow the driver to show that they were going to slow or stop. The photo of a signal (above) by an unknown inventor, appears to have had different sign panels that the driver could use to signal their intention. This signal appears to have been activated by rotary motion of the knob on the right hand side of the device. Photo courtesy of Benjamin Ames.
Just (below) left to right are only three examples of many that were manufactured in the early days of motoring; the Falkes, 1913, the Naillic, 1917 and the Traffic Cop, 1923.