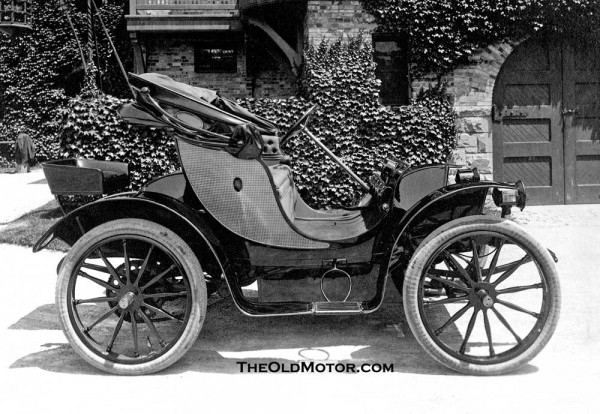 This is the fourth installment on the fine automobiles that have survived in the Larz Anderson Collection. The second of the two electric cars owned by the Andersons is shown (above), this 1908 Bailey electric is known in the Anderson collection as having been Isabel's favorite car. As a very early auto enthusiast, she is believed to be the first woman in Massachusetts to have gotten a driver's license. Electric cars were advertised at the time as automobiles that were easy for a women to operate. Without the difficult hand cranking involved, a woman could come and go as she pleased without the need for a chauffeur.
The Bailey (1907-1916) was built in nearby Amesbury, MA., which was an city with a long history of carriage, automobile, lamp and boat building. To learn more about the Bailey which was produced there, along with the wide array of vehicles, parts and coach work manufactured in the center of industry, check the City of Amesbury site.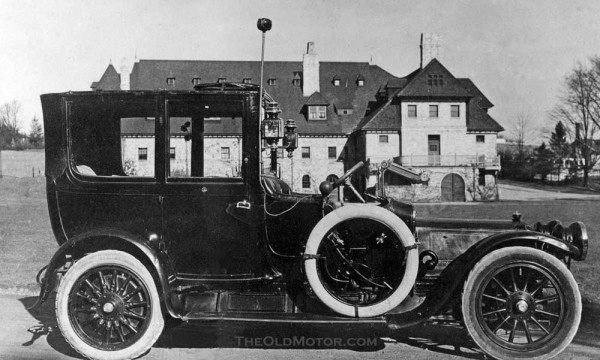 The origins of Panhard et Levassor can be traced to 1800 and Francois Rene Panhard, who was a saddle maker. He eventually gave his business to his son, Adrien Panhard. Adrien became a coach builder and teamed up with his son, Rene Panhard, in the late 1860's. In the late 1880's they were joined by Rene's classmate Emile Levassor, and together these three men created Panhard et Levassor. The company was officially named Panhard et Levassor in 1888, and full-scale automotive manufacturing began in the early 189o's. The company achieved great early success through car racing in France, and from 1895 to 1900 they became one of the most important car manufacturers in the world.
The Andersons evidently bought this 1910 Panhard limousine as an up to date replacement for their 1906 C.G.V. It is seen above in front of the carriage house, which has been the home of the Larz Anderson Auto Museum since the late 1940's. The light on the stalk above the car was of the type used to help owners find their limousine after exiting a function in the city. The color of lenses in the lamps were changeable and the owner would be able to find their own car by looking for their own particular colors.
Check with Panhardnet for more information about the Panhard et Levassor, along with  more photographs. You can look back here on the other earlier automobiles in the Larz Anderson Automobile Collection series on The Old Motor. Photos courtesy of the Larz Anderson Automobile Museum.