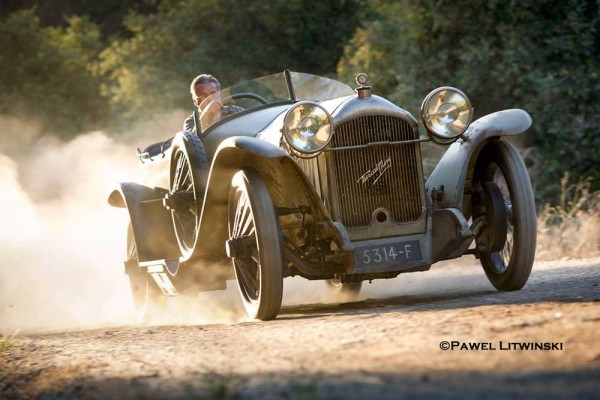 It is quite a long story, but this fabulous 1919 Turcat-Méry, a visiter here on these shores for several years between 2006 and 2009, had to leave and go back to its native land. It was built by the Turcat-Méry firm in France, who produced automobiles between the years of 1899 until 1928.
Charles Morse a respected collector from Seattle,WA. after learning about the car at Retromobile in Paris, later decided to purchase it, but was unaware this very car had been removed from France illegally long before he bought it. He exhibited it at several events while it was in the country, including the Pebble Beach Concours d'Elegance. In a few short years he had to export it back to France. The story is told quite well in part, in a press release from the United States Attorney's office dated, Feb. 11, 2009 as follows:  
The roadster was built specifically for the "Duc de Monpensier," a descendant of the "Orleans" branch of the Bourbon Dynasty that ruled France during most of the period from 1589-1848. The car was stored at the Castle of Randan, and in 1991, the French government declared the Chateau at Randan, and all of the goods stored there, French Historic Monuments — goods of public historic interest forming a unique ensemble in France. French law does not allow goods classified as Historic Monuments to be removed from France.
Since 1997, the Turcat-Mery was sold twice, and in July of 2004, the car was exported to the Netherlands. The car was then sold again and delivered to Mr. Morse.
Mr. Morse fully cooperated with both governments and soon returned the car back to France. He also agreeded to keep the vehicle in France, and would explicitly inform any future potential buyer, that the vehicle must remain in France, with the exception that it can leave the country briefly only for special appearances.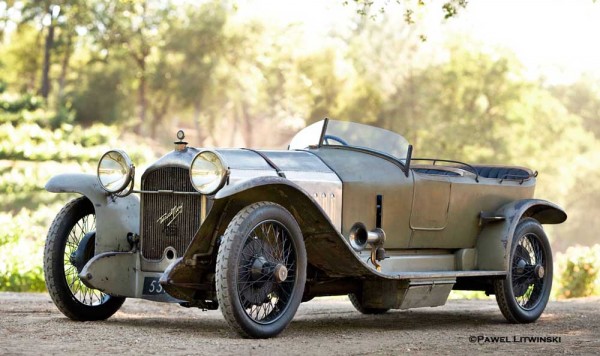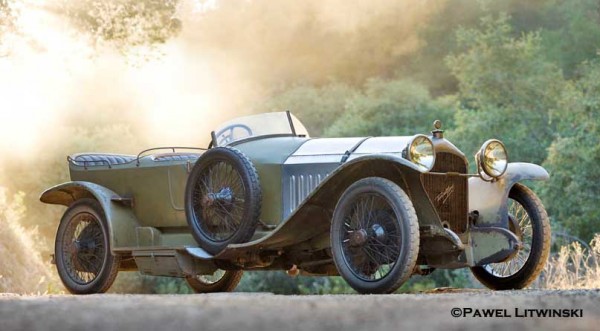 It is a beautifully-crafted automobile with an advanced, shaft and bevel-gear-driven sohc six-cylinder engine. The engine features what appears to be cylinders built up as a weldment, in the Mercedes or aircraft practice. It is thought to made be the Loraine-Dietrich firm who built both automobiles and aircraft engines.
The charm of this beautiful automobile is that it was styled by and produced by the well known firm, Million-Guiet, whose offices were head-quartered on the prestigious Champs-Elysées in Paris. It has also survived in marvelous original condition, which adds to its charm.
While it was here in this country, well known photographer Pawel Litwinski captured these fine photographs of it. We are pleased to announce that we will be sharing  Litwinski's photography with you here on The Old Motor. He will be in the Monterey, California area for all of the automotive shows and races starting this weekend. He is available for commission work, should you have a fine car needing expert photography. Visit his site Pawel Litwinski Photography for contact details and to see more examples of his fine work.