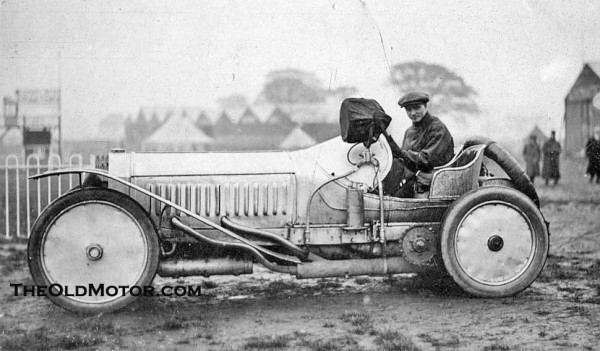 *Update* It appears that readers Ariejan Bos and Richard Armstrong may have solved this mystery for us. Bos comented: If you compare this car with the 1906 Mercedes 120PS racer, the resemblance is striking indeed! Obvious of course are the many modifications to turn it into the 'modern' look of 1913.
We agree with him, compare it with the photo of a 120PS just (below) which was originally powered by a quite long six-cylinder. Can anyone add more to this interesting story?
Read Armstrong's comment below and follow the links he has included. He believes that the photo was taken at the London Aerodrome at Hendon and that it was the the premises of the Grahame-White School. The second photo (below) shows additional buildings but, if you compare the original buildings they seem to be the same and the trees appears to be the very same trees seen (above).
Thanks to both of you gentlemen for your responses.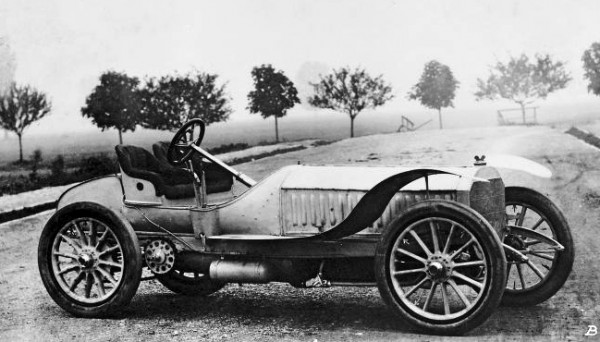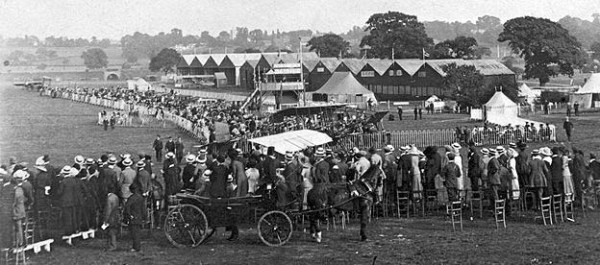 Original text (below)
This fine looking special on an original photo postcard, came from the late, well know british automotive writer Michael C. Sedgwick's collection. He noted on the card "Hamel and his car" and the year as being 1913. Hamel appears to be Gustave Hamel a known early aviator. Below is a photo of him from a from the book, Flying, by Gustav Hamel and Charles Turner dated 1914.
The car make is an unknown, but it is quite "Mercedes like" and built in the spirit of many early British racing cars and aero engined "speed cars", many of which were built on old Mercedes chain-drive chassis. The odd thing about this car, is that appears to have been built to make one think it had a large engine, but seems to have a small to medium-sized four under the hood, that is long enough for most any big power plant of the time. In case you are a new reader to our site and unaware of them, the covered object on the cowl, is a large acetylene search lamp, powered by the round generator mounted just below it.
The scene of the photo appears to be an airfield and our first thought was that it may have been at the Brooklands race track, which also served as an airfield. In checking many photos though, the fence in front of the car appears to be quite different than the type seen there. We are hopeful one of our readers from the UK or Europe will know the location. It is also hoped the the car may have been well known enough to also be identified. Let us know if you can help. Photo courtesy of Pre War Walt.