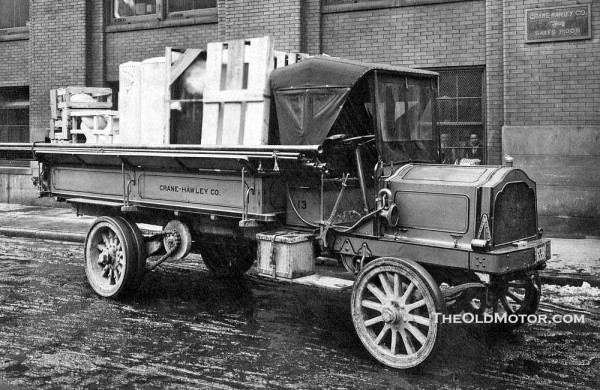 This is another of the series of photos of Packard trucks which we are featuring, that were delivered when new by the Citizens Packard Motor Car Co. of Cincinnati, Ohio. This truck was owned by the Crane-Hawley Co. which appears have been a part of the huge Crane Plumbing supply operation at the time.
The truck is loaded with water tanks and other plumbing supplies and toilet is also visible near the back of the load. A pipe rack can be seen on the side of the truck that is filled with pipe also slated to be delivered. Check out the men in the windows on both floors of the building watching the photo being taken, which at the time was still a novelty.
You can take a look back here on the rest of the fine Packard trucks photos in this series here on The Old Motor courtesy of Kim Westendorf's family.