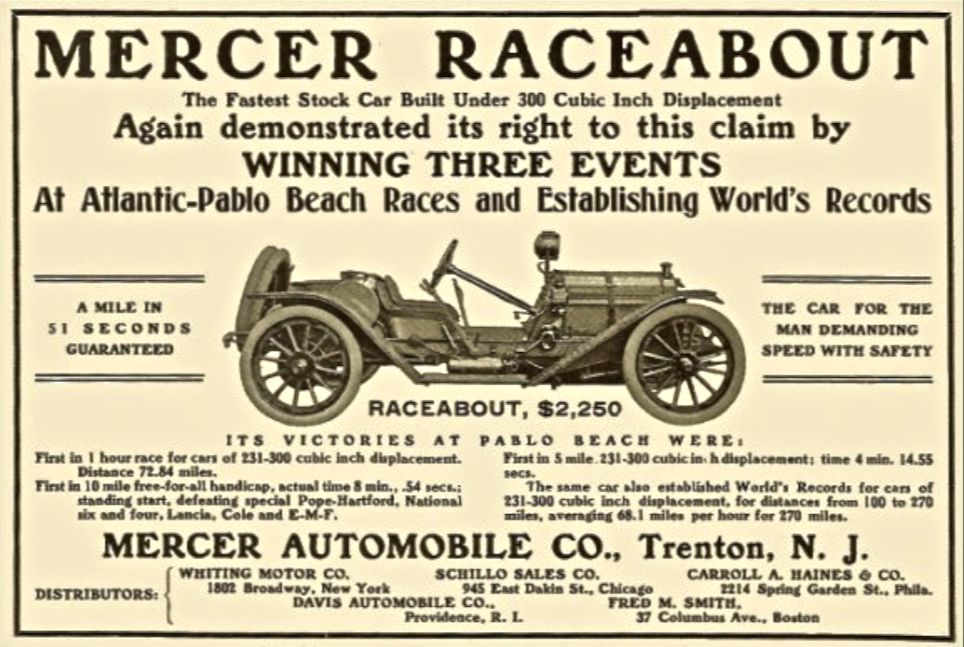 The T-Head Mercer was one of the most famous early American automobiles for good reason. It was brilliantly designed by Findley Robertson Porter and grew out of the Roebling-Planche effort just before it. It was a success immediately and you can read all about the racing results in the thumbnails below. By only 1912 which was the second year they were manufactured (1911-1914), the Mercer had won more races than any other American or foreign car at the time. Twenty-five first place results, along with twenty-two second place and eighteen-third place showings in big name races at the time. All of this was accomplished with only a 298-c.i. engine which was at times was only half the size of some of its competitors.
The top of the two photos below show Eddie Pullen in the 1911-1912 three speed racing car in an unknown event.
The bottom photo shows Fritzi Scheff a famous opera singer and silent film star in a later 1913-1914 model 35-J. This model is almost identical to the first two years other than it sports a four-speed selective transmission. This change transformed the cars into one of the most flexible speed-cars of the time and helps account for them attaining even more success down the road.
We will bring you more Mercer photos and information in the future from our files.