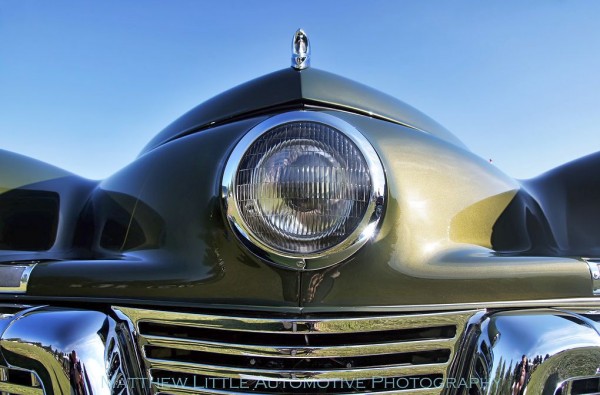 From all reports we have received about the 2012, 18th Annual Glenmoor Gathering, the event was well received by all. This year the "Gathering" included early supercharged automobiles, steam-powered automobiles, the Allard sports car, automobiles designed by Zagato and the Tucker automobile. The motorcycle class featured classic 1928-48 American motorcycles.
More than a few unique Tucker rear ended cars showed up, a couple of which are shown (above) in photographs courtesy of Matthew Little. Just below is shown the famous 1935 Duesenberg SG  "Mormon Meteor,"  owned by Cincinnati, Ohio, collector Harry Yeaggy. This car has been covered on The Old Motor before and you can see a very interesting film here about Ab Jenkins and his exploits on the Bonneville Salt Flats with the car.
One other very interesting car that attended, was Ralph Marano Sr.'s 1952 Packard Special Speedster that was built for Edward Macauley, who at the time was the Director of Styling for Packard. It is believed to be the first Packard with a wrap-around windshield, it also features a unique shortened roof and extended rear deck and trunk, which was the rage in most show cars at the time.
The photo in the middle below shows the steering wheel, shifter and dash in one of the Tuckers that attended. Full details of this fine event, which you need to put on next years calendar, can be found at the glenmoor-gathering .