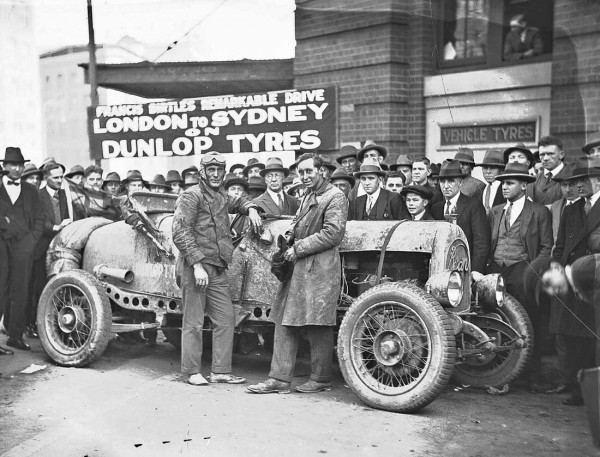 Frances Birtles was and adventure seeker and traveler who started out as a long-distance bicyclist. His first adventure of note was during 1908, when he circumnavigated Australia in a trip that was over 8000 miles long (13,000 km) on his cycle seen (below left). National Library of AU photo.
In 1912 Birtles Teamed up with the Sydney agents for the Brush, the Canada Cycle and Motor Company to drive one of the little cars coast to coast. A west to east crossing from Fremantle to Sydney in a Brush Runabout with driver Syd Ferguson (middle below) was the result.
Next seen in 1913 in a Model T Ford sponsored by a Ford distributor and Barnett Glass Tyres (right below), he next drove 3,500 miles from the Gulf of Carpentaria to Melbourne. It was and epic journey and you can see many more photos, along with much more information at The MTFCA.
During the times of these early adventures, to fund his travels his first venture was to write a book in 1909, called Lonely Lands. He next moved to selling his stories to newspapers who at the time, thrilled their readers with his travels. By the mid-teens he moved up to a movie camera to record his journeys.
The next vehicle that we find Birtles in was an Oldsmobile (above) in which he continued his interesting journeys and record setting trips. It appears that during this time he picked up sponsorship from the Dunlop Tire and Shell Oil companies or their distributors in Australia.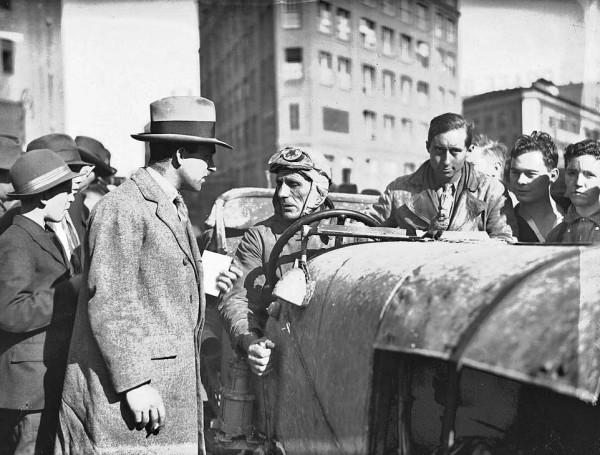 Birtles appears next to have set his mind on a larger than life adventure, a London to Sydney marathon. The first attempt ended in Delhi, India, after the "Imperial Six" an "experimental vehicle" had to be abandoned. This may have been a Bean Car which was an English maker that built cars between 1919 and 1929.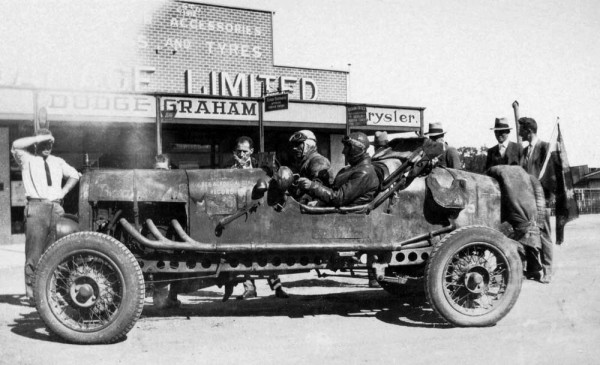 The second attempt left London for Sydney in October of 1927 in his own 14 h.p. Bean racing car which survives. When he reached Calcutta he was joined by P. E. Stolley and they continued on to Singapore. There the pair put the car onto a freighter and arrived in Darwin, Australia on June 10, 1928. They next proceeded next to Brisbane where the pair arrived on July 16. Next the duo motored to Sydney arriving on July 25, 1928 and the scene of the photos (just above and at the top), shown here after finishing the incredible 16,000 mile journey (26,000 km). National Library of AU photos and the Australian National Maritime Museum.