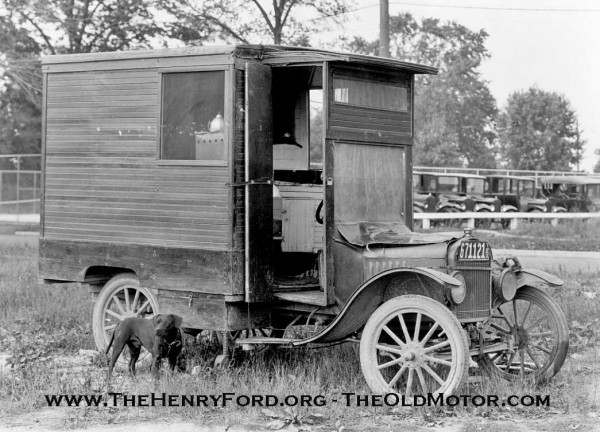 The lure of the open road must have been what prompted H. D. McCracken to build this Model T Ford camper, shown in this photo courtesy of  The Collections of the Henry Ford.
McCracken was a self-proclaimed "Creative Texan" who built this camper body during 1921 on the the Model T Ford chassis. He and his wife and maybe the dog in the photo, set out in this motorhome across the country to see the sights. They were like many others, who after WWI, when the car became more affordable and auto travel a possibility because of improved roads headed out to see Americas attractions.
Note the line of Fords behind it in the photo and a pair of heavy duty, after market front end radius rod (wishbone) braces, that were popular at the time to keep the axle from bending backward under the radius rod when strained. Ford later eliminated the problem but mounting it to the bottom of the axle instead of the top. Visit the Henry Ford to learn about all the institution has to offer.