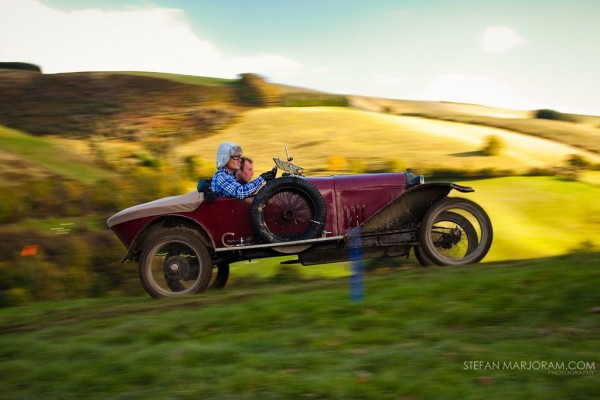 Our friend Stefan Marjoram took the wonderful photos seen here, which show us one of the many activities on the pre-war British vintage car scene. In addition to vintage racing, a sport that is taken very seriously there, they practice another lower speed form of competition called trials.
In England the old car movement is more orientated to using vintage cars instead of preparing them just for show purposes. It is quite refreshing to see the fun they are having out in the countryside using their cars. To get a better idea of what the sport is all about, take a look back on other earlier VSCC Trials posts with Marjoram's photos and also a few videos.
Stefan Marjoram had this to say about the VSCC fun: A wonderful weekend bouncing in Duncan's Anzani powered GN. A terrific, light weight car with a 3.4 litre V-Twin – it fair flies up some of the hills – huge fun! I think we'd have done quite well if we hadn't started with 200 penalty points for turning up late and a few other indiscretions.
The weather was superb, the scenery stunning and the competitors and marshals a very jolly bunch indeed. A particular highlight was seeing the 1903 60HP Mercedes – a powerful beast which had little problem with the mud. The cakes were nice too.