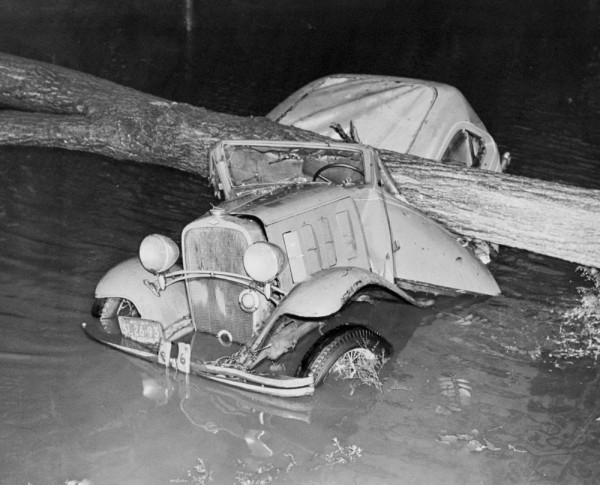 * Update * In spite of our server being in Philadelphia, The Old Motor came through just fine so far. It also appears, that what remains of the storm will stay to the west of us. We hope all of our readers and friends in the Northeast are OK???
We are putting this post together early today, as most everyone here in New England is preparing for the worst, with the arrival of Hurricane Sandy tonight. We are going to try to set up The Old Motor for the next few days, in case things get bad here in the middle of New England where we are located. If we are down for a few days due to loss of power and the internet, we will be back with new posts ASAP.
This all takes one back to the incredible scenes from 1938, when Long Island and New England, where hit by one of the deadliest hurricanes ever. The photo above is from a post on The New Yorker, called Big Wind by Rodger Angell who was in N.Y.C. during the storm and witnessed the aftermath on a train trip, from the city to Boston.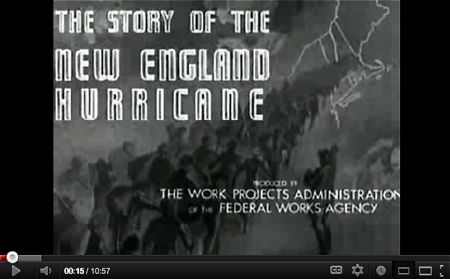 Above is a very interesting period video produced by the WPA in the aftermath of the killer storm, the ten minute film which you can watch by clicking here, tells the whole story of the 1938 Hurricane.
The photo on the (left) above is from a post at The New York Times showing photos and telling about the effects on Long Island. The (middle photo) is one of many from a post by Amherst College about what happened in Amherst, which is located some 25 miles north of Springfield, MA. The photo on the (right) shows damage in Belchertown, MA.
The left and right photos (above) show damage and flooding on Long Island and the right hand photo shows flooding in Greenwich, CT. Trees are shown toppled (below) in N.Y.C.