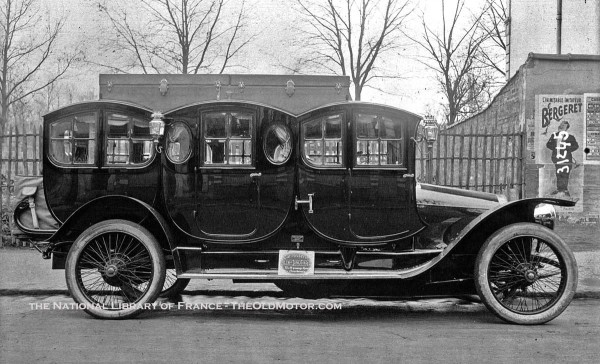 Yesterday we did a post on Alin & Liautard, a very skilled French coach builder. Our knowledgeable friend Ariejan Bos from Holland, commented that they were well-known coach builders and he also sent us a link to this incredible triple berline, which like many of the other Alin & Liautard creations, was built on an extended Grégoire chassis. And what a stylish automobile it turned out to be, as can see it in this photo via  The National Library of France.
The photo taken when new, shows an incredible piece of workmanship, complete with individual beveled glass panels for all of its three compart-ments and a most attractive set of coach lamps. Two other interesting features are; the fitted trunks on the roof and for the trunk rack and a set of wire wheels that really finishes it off.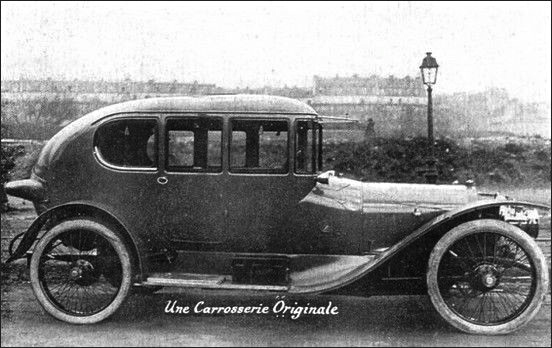 Also found and shown (above and below) are photos of the Grégoire Torpille mentioned in the previous post of the Alin & Liautard catalog, were they possibly dated it incorrectly as being a 1910 model, while mentioning that it was the hit of the Paris salon that year. The modern design was created by the genius Romanian inventor Henri Coanda, who also designed the world's first jet airplane seen just (below) in 1910!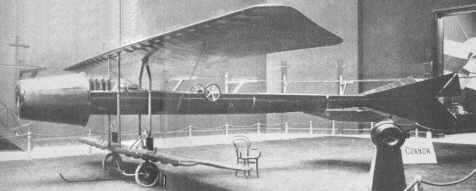 Coanda first designed and tested its shape with a 1/10th scale model in a wind tunnel using smoke as an aid to study the airflow over it. He had earlier developed this shape after having investigated turbulence behind the conventionally shaped automobiles of the era.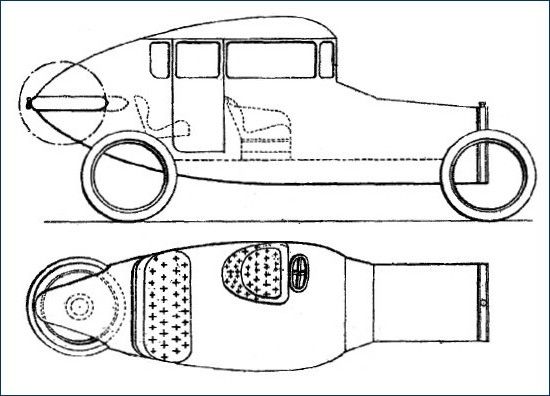 The full sized version was created in aluminum by Alin Liautard (who we have found were also building aircraft fuselages at the time). The design also included a full length curved – glass sunroof in addition to the other well done glazing for the windshield and side windows. The spare tire was mounted horizontally at the rear under a sheet metal cover that was found to act as a spoiler to separate the airflow from the top and bottom of the rear of the car. Torpille photos via Le Petiti Fumiste.