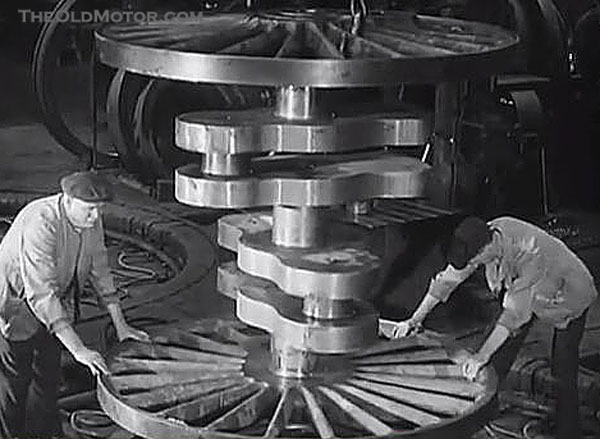 We have not featured anything steam-powered recently and this post should more than make up for it.  We were fortunate to find a fascinating series of films produced by The London, Midland and Scottish Railway (LMS). They take us into the Crewe workshops to watch a Princess Royal Class steam locomotive being built. The locomotive seen during the film is no. 6207 and was named "Princess Arthur of Connaught".
In the film you will be able to witness some extraordinary scenes showing the casting of huge iron and steel castings. Also featured is the art of forging alloy steel to produce the many high-strength parts needed in locomotive practice.
All of the interesting manufacturing details shown here, all relate to the automobile, as what was learned in early locomotive construction, was then applied to the motor car. If you enjoy this film take a moment to send us a comment and if enough of you reply, it we will show more of the series in the future. You can learn much more about the LMS here.
Preview photos (below) of some of the scenes that you will see on this outstanding film.