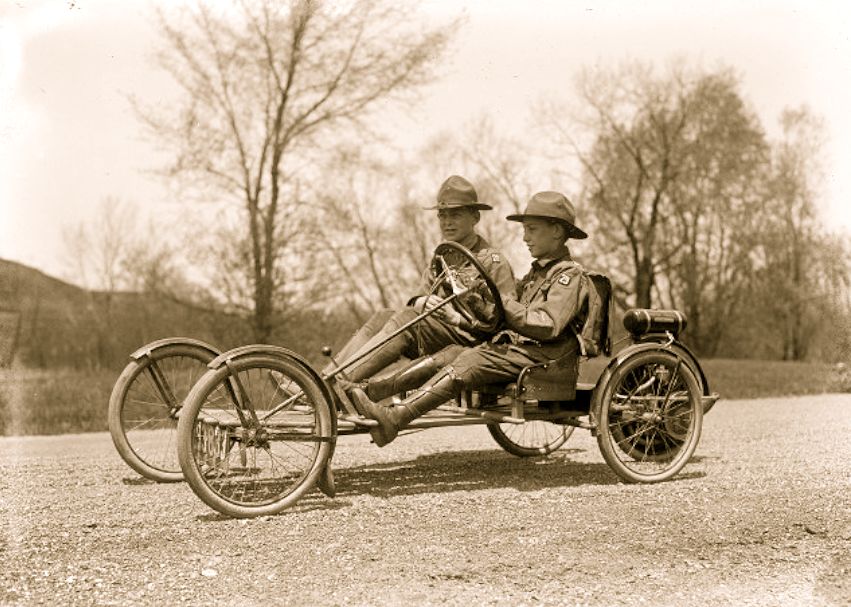 Tim Martin showed us the electric version of the Auto Red Bug yesterday, so we thought you would enjoy seeing the gasoline version today.
"The Auto Wheel" as it is first known was produced as the Wall Motor Wheel. A.O. Smith then bought the rights to manufacture them and sold them for both bicycles and a cycle car which they called the Smith Flyer. The flyer appears to have been the first small child's car of this buck board type of construction. In 1920 Briggs and Stratton bought the patents and rights to both the Motor Wheel and the Flyer. They redesigned the motor wheel and added one more horsepower ending up with a grand total of two.
In 1924 production of the Flyer moved once more to the Automotive Electric Service Co. in N.J. who renamed it the Red Bug and brought out the electric version seen in the post on Our Gang. It is unclear if they continued on also installing the Briggs & Stratton Motor Wheels or if they strictly stayed with the electrics.