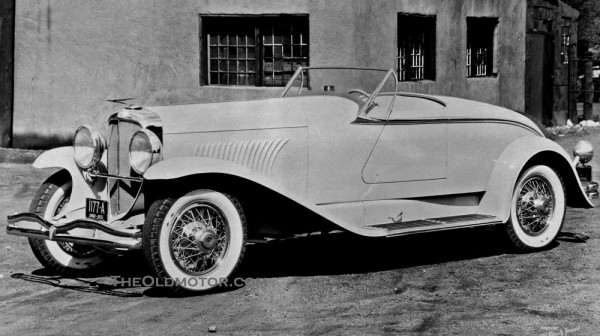 It has been a while since we have posted any Duesenberg photos from the Fred Roe Collection, but this pair should get us back on track.
The Model J Duesenberg roadster (above), car 2269, J 242, has very clean and harmonious lines. According to Roe, it apparently was designed for a customer who wanted un interrupted lines and had to be convinced to even add a rear mounted spare. The Ohio license plate is dated 1935 and the photo was taken in Indianapolis before it left the factory. The coach work is by an unknown maker, which the factory may have handled the construction of for the client. It has survived.
The town car (below) was an exquisite creation by Hibbard & Darrin coach builders. It is one of two cars the coach builder created that were exhibited at the Paris Salon in 1931. The other design was much more formal looking with a higher roof line, but this car shows some of the nicest lines to be seen, of all open-fronted town bodies on a Duesenberg chassis. It is seen here at a Concours d'Elegance at an unknown location in France. Photos courtesy of Racemaker Press.