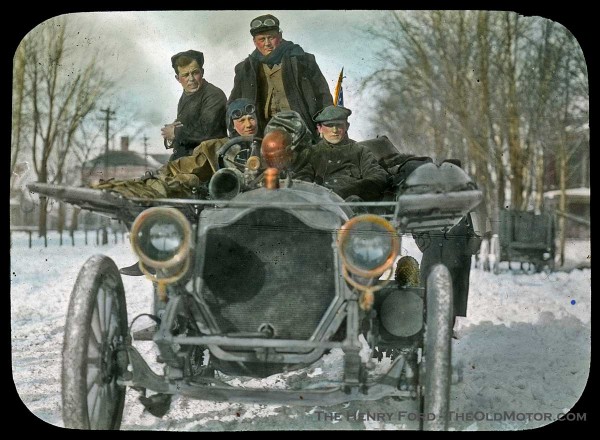 December 1st is here and it is snowing this morning in Vermont. So this is a perfect time to start showing you some winter scenes with cars and we decided to start with one of the best.
In 1908, an American-built 1907 Thomas Flyer won the New York to Paris automobile race. The race took 169 days, covered 22,000 miles and spanned three continents. This lantern slide image shows the race winning 1907 Thomas Flyer with passengers, traversing the snow and cold somewhere in New York State not long after the start.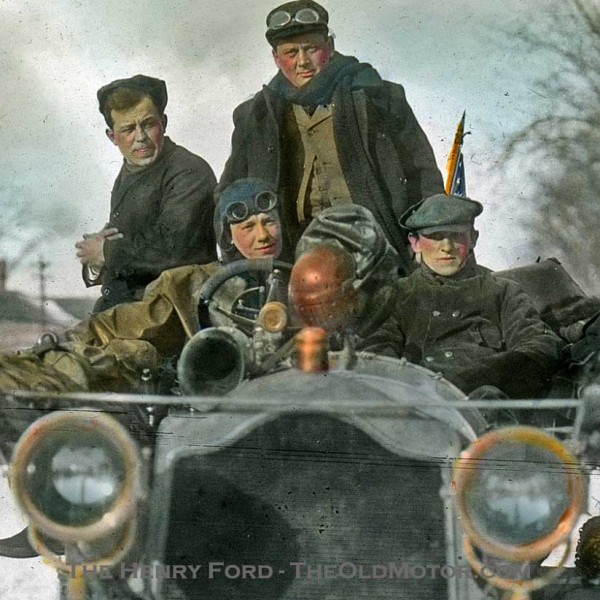 The photo is courtesy of the Collections of The Henry Ford and the slides are a part of the collection of  Henry Austin Clark, Jr. photographs collection, that he donated to the museum. You can take a look back here on The Old Motor, at earlier NY to Paris lantern slides of the Thomas during the race and learn much more about the event. You also can see many more Thomas Flyer photos and more info here.  Many other Henry Ford Museum photos (scroll down), are to be found on The Old Motor.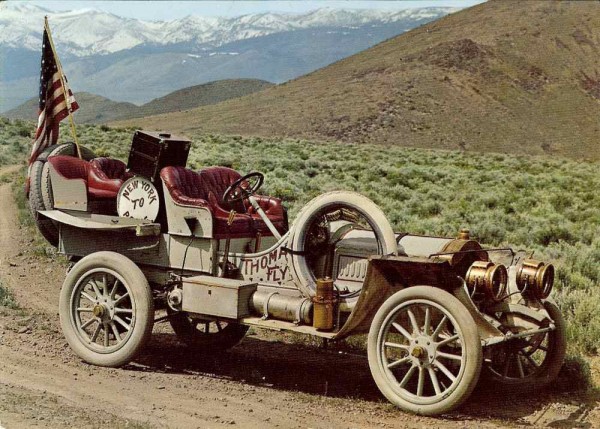 The race-winning Thomas-Flyer was displayed for quite some time at Henry Austin Clark's museum and he later sold it to the Harrah Collection. The car and the trophy it and the crew won, can be seen on display at the National Auto Museum. It was authenticated by Harrah's Auto collection and George Schuster, who drove it through most of the race, before being sympathetically restored in the 1970s (be sure to read Walt Gosden's comment below). Photo courtesy of the UVOCC.
Above is a promo clip for "The Greatest Auto Race on Earth", a two-hour documentary that tells the story of the men and machines, which traveled around the world from New York to Paris during the race. For more information visit thegreatestautorace.com