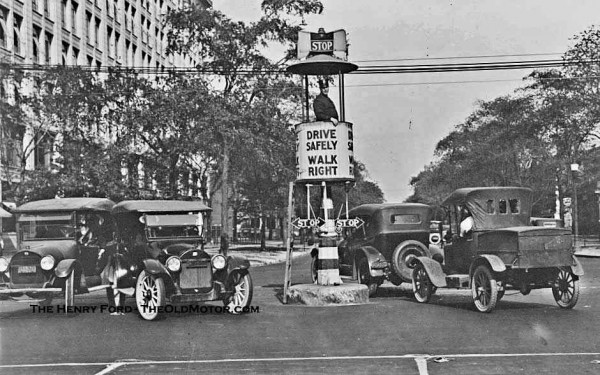 We take traffic control for granted these days, but in the 1920s, before modern electrical traffic control systems were set up, a scene as (above) was common. The Detroit traffic cop is in a simple booth, with a plain light over his head as he directed traffic by hand signals.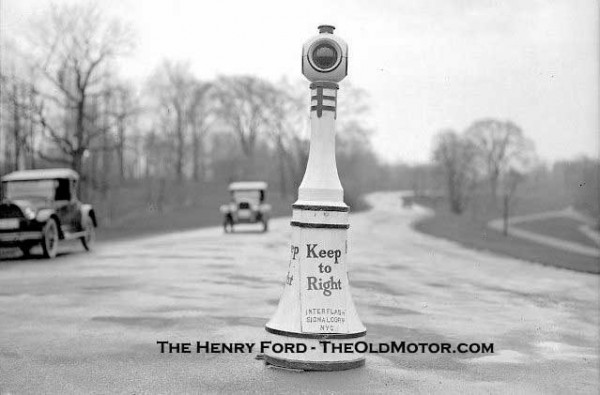 A silent policeman as they were called at the time, as used at less active intersections, can be seen (above and below). The devices came in many variations. Early examples used a kerosene lantern, while some only used a flag.
At about the same time (below) can be seen a much more deluxe enclosed booth with sliding windows, were the officer may have controlled the electric traffic lights above him from the booth as necessary.
Photos courtesy of the Henry Ford, where you can to learn all about the Henry Ford Museum and Dearborn Village. Many other photos from The Henry Ford, (scroll down) can be seen here on The Old Motor.