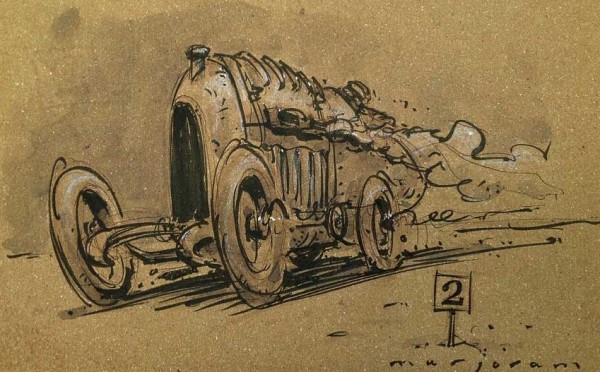 December is upon us and this is the second year that talented photographer and artist Stefan Marjoram of Bristol, England, is sharing with us his Auto Art Advent series. In it  he shares a new sketch of his every day until Christmas.
Here is what he has to say about this years series: Happy 1st December! Here's the first of the 2012 Auto Art Advent series. I'll be adding a new sketch every day until Christmas. To make it more of a surprise, this year they'll be in a range of different materials and styles. I have a passion for cars – particularly old ones and have covered many motor sports events as a photographer. Over the past two years I've been putting aside my cameras and using a pencil instead – I'm really enjoying the new challenge. Hope you enjoy them.
We will keep adding in more of his work as the month goes by, but you can also follow it daily on his Flicker and Esty pages, that you can access from his Stefan Marjoram Photography and Art site. You can also take a look back at his work here on The Old Motor.  Marjoram is also the official photographer for the Bloodhound SSC land speed record project.