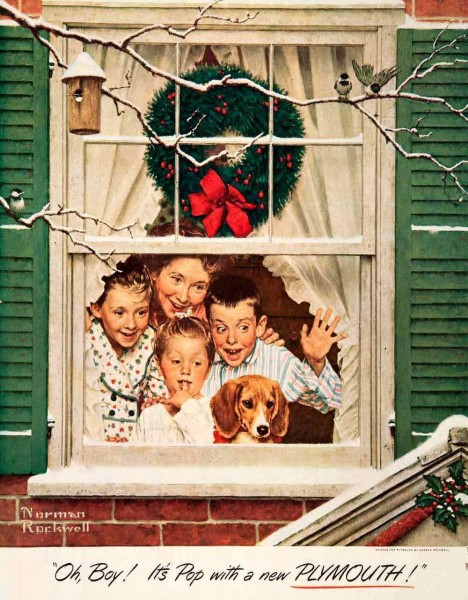 We wish all of our readers, contributors and friends from around the world a Norman Rockwell like Holiday Season.
Do any of our readers know if Plymouth commissioned Rockwell to do this card, or was it an existing work with the Plymouth bottom added on? The fine print lists, "Printed for Plymouth by Norman Rockwell".
We are taking today off to get the shop and our home ready for Christmas, but we will be back as usual on Wednesday. In the meantime we will still be here and posting your comments. Happy Holidays…..