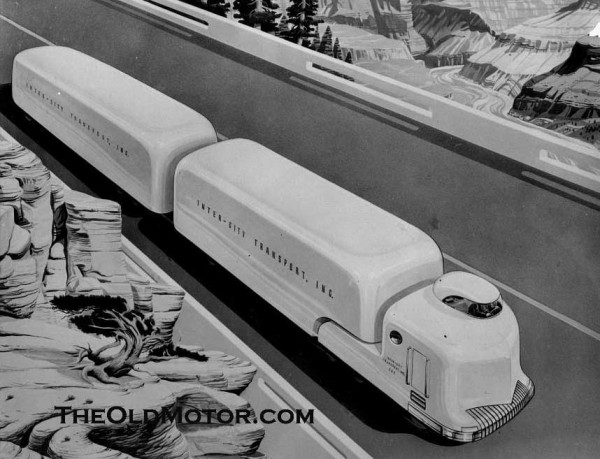 The three press photos shown here, are dated July 26, 1944 and show what designers in the Detroit area were working on at the time and what they had envisioned for post war transportation. The tandem rig (above) is pulled by a futuristic looking tractor, with a mini pod compartment on the top for the driver. The aerodynamic cab was entered from the side door, into what appears to be the sleeper below the driving compartment. This design was meant for over the road shipments.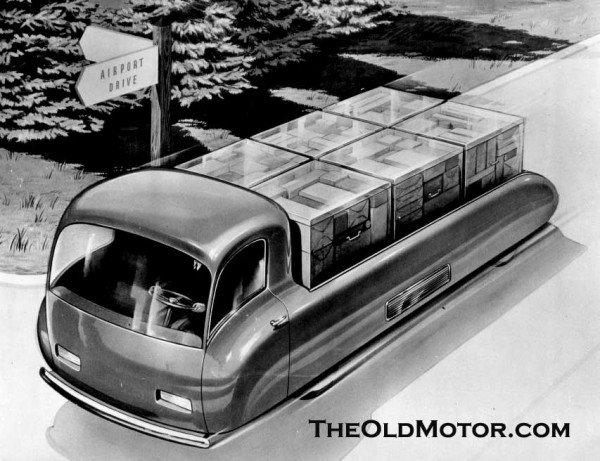 This local cab-over delivery vehicle was intended to deliver shipments from the airport to the packages destination. The designer intended for the clear plastic packaging to ease visual identification of parcels and reduce weight without sacrificing strength and to speed loading and unloading.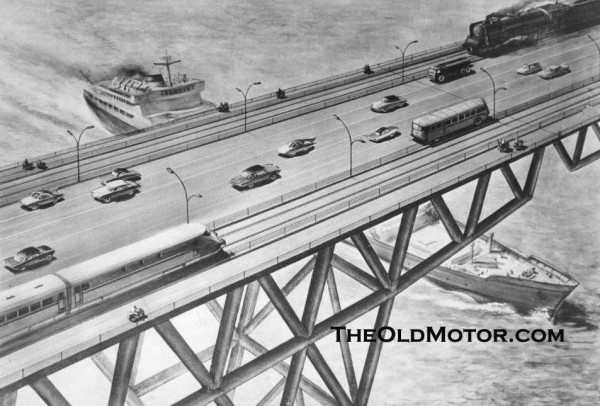 This photo shows us a combination of of different modes of land and water transportation. The tubular bridge design appears to be quite unique and is topped with a roadway for cars trucks and buses along with tracks for trains and a foot path and a lane for smaller vehicles. Note some of the futuristic body designs on a few of the cars. Photos courtesy of the Benjamin Ames collection (scroll down).