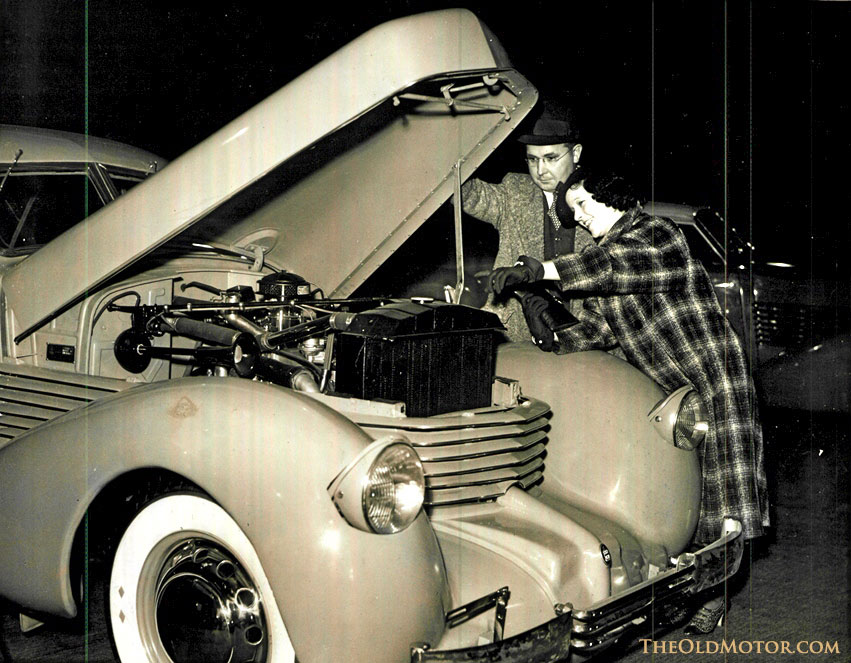 G. Lewis and Doris Midworth inspect a 1936 810 Cord at its introduction at the New York Auto Show in November 1935. It was a runaway hit, and it has been reported that the crowd was so thick around it that showgoers stood on the bumpers of nearby cars just to catch a glimpse of the sensation. The show cars were inoperable because of issues with getting the transmissions finished. Because of the problems with the gearbox the first cars were not shipped until the early part of 1936. The Old Motor press photo.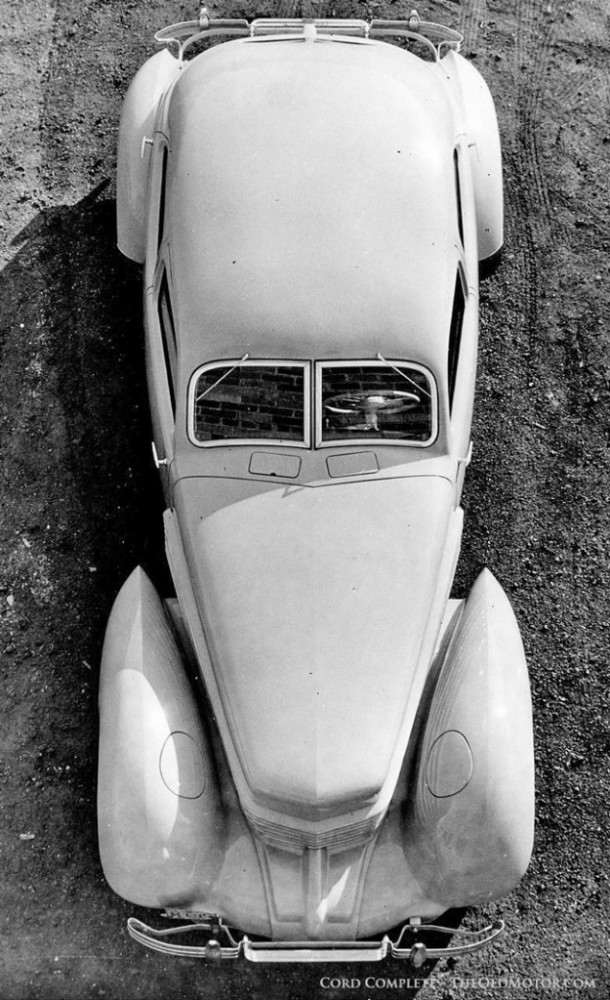 One of the prototypes with the headlamps set back on the inside of the fenders.
See our earlier coverage that includes many interesting images and the patent drawings of the Gordon Buehrig masterpiece here.