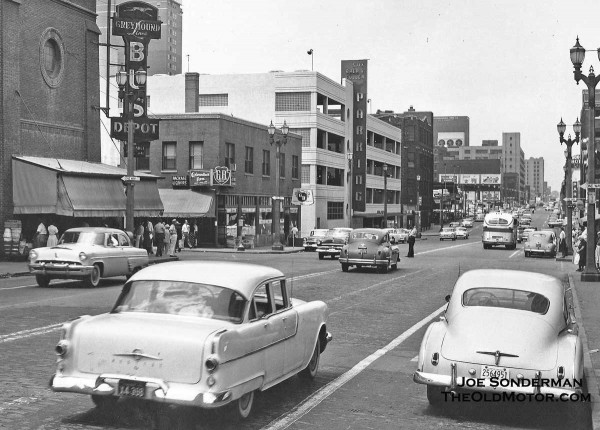 Here are two more interesting photos from Joe Sonderman's collection, showing us the streets of St. Louis. Above we are looking west on Delmar at 6th. The Greyhound Bus Lines Depot can be seen of the left and an assortment of forties and fifties cars are seen on the street. The newest car that we can spot is a 1956 Chevrolet in front of the Griesedieck Brothers Package Store.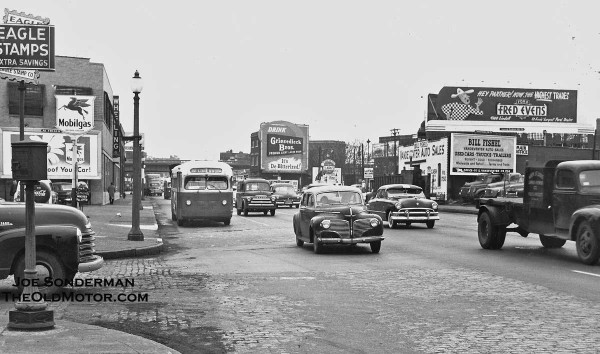 This photo is taken on Vaneventer Ave. between Market and Chouteau also in St. Louis,  but earlier in the 1950s. Check out the interesting signage for Fred Evens Ford and the Griesedieck Brothers beer. Tell us what the newest cars are that you can identify in either photo or anything notable.
The photos are courtesy of Joe Sonderman who has a  Route 66 photo  collection (scroll down) that we have been posting in a series. He has written many interesting books about Route 66, one covering Arizona you can see here.