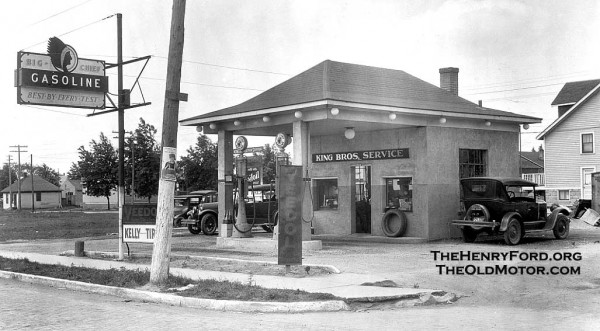 This pair of images show us two different service stations, both possibly in the Detroit area. Above is the King Bros. Service that was selling Big Chief Gasoline, Veedol Oil and Kelly Tires.
The interior of a portion of another garage is seen below, that is interesting to study and take in all the details. One of the most interesting is the radio against the back wall that we are sure a reader can tell us more about and possibly date.
The photos above are courtesy of the Henry Ford, where you can to learn all about the Henry Ford Museum and Dearborn Village. Many other photos from The Henry Ford, (scroll down) can also be seen here on The Old Motor.